USA returnee Bibek Bikrant Adhikari is an athletic trainer of Nepal national team(s). He is a certified physiotherapist and also has knowledge about sports medicine.

ANFA president Karma Tsering Sherpa understood the importance of sports science and immediately recruited him soon after he was elected the president.

Now, Adhikari is bringing change in Nepalese football.

He may not have latest equipments, gears but he isn't giving up.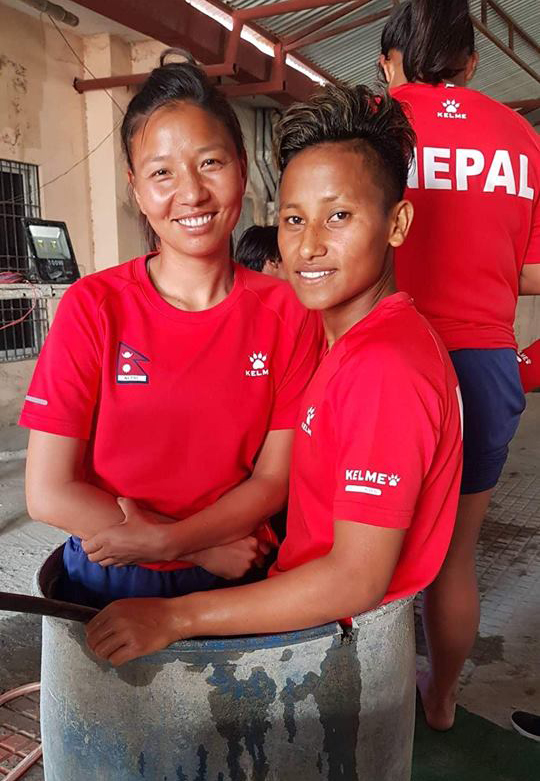 He has used empty drums, garbage bin for ice bath as post match recovery session for the players.

On Wednesday, right after winning 4-0 against Sri Lanka, Adhikari led girls to ice bath as recovery session in Biratnagar.

Nepal will play the winner of India-Bangladesh match in final on March 22.
NEPAL WOMEN'S VS KYRGYZ REPUBLIC 8-0 | MATCH HIGHLIGHTS