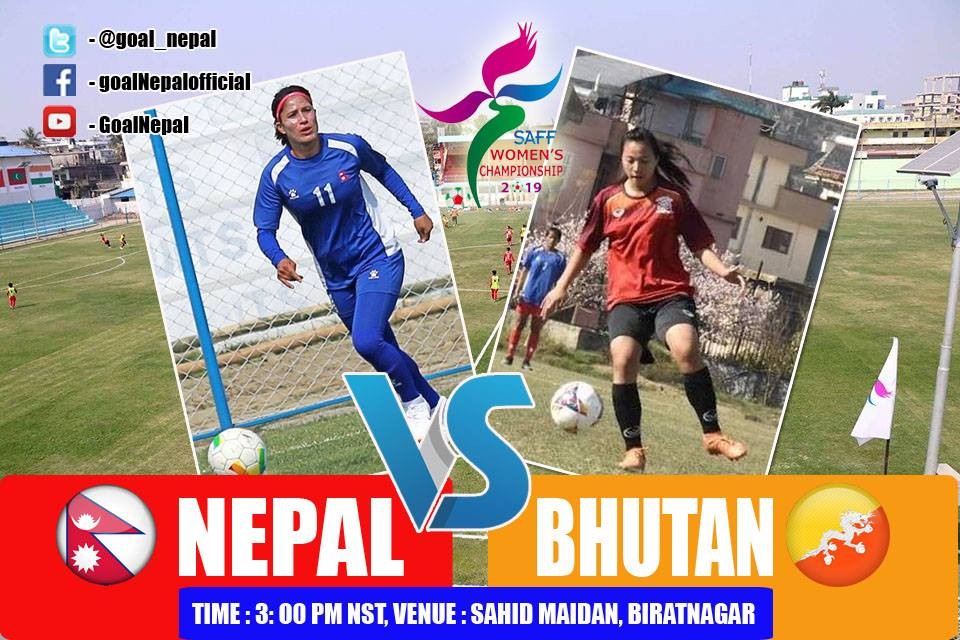 Nepal women's team is kicking off SAFF women's championship, taking on Bhutan women's in the opener today.

The match will be played at 3 PM at Sahid Maidan.

You can predict your score in the comment box below.

Six SAARC countries are taking part in the event, which Nepal has never won.
NEPAL WOMEN'S VS KYRGYZ REPUBLIC 8-0 | MATCH HIGHLIGHTS