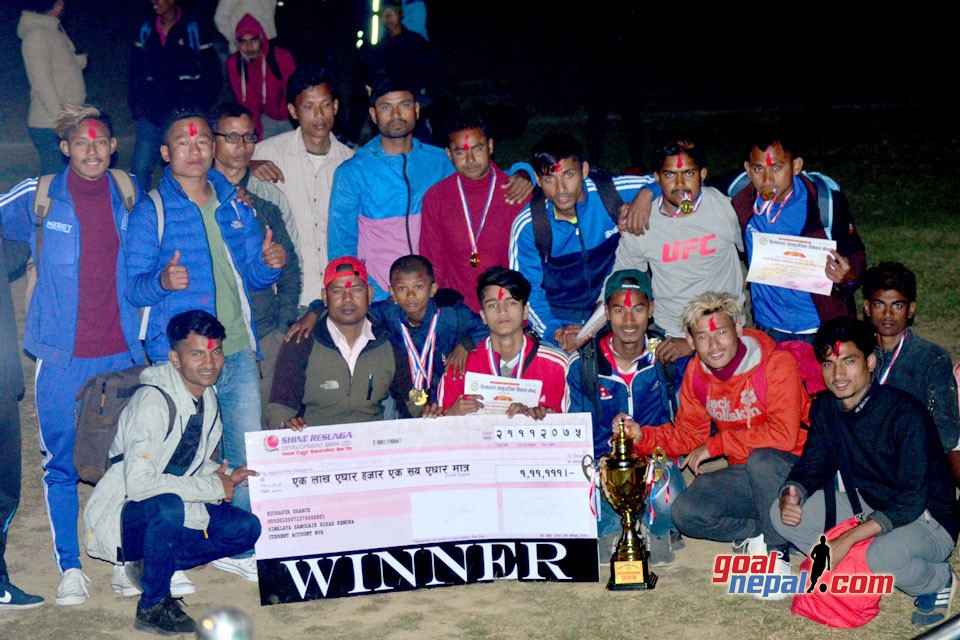 Deshbhakta Youth Club lifted 10th Himalayan Cup as they defeated Siddhartha Youth Club 2-0 in the final match at Diyobazar on Wednesday.
Bhisma Aryal and Ranjit Ale scored apiece for the winning team.
The winning team received Rs.1,11,111 while runners-up team got Rs.55,555.
Deshbhakta goalie Manoj Gurung got the best goalkeeper award. Sudansh Chaudhary of Deshbhakta was declared the best defender. Siddharta Youth midfielder Suman Gurung was rated the best midfielder. Deshbhakta forward Ranjit Ale was awarded the best forward. Kiran Thapa of Siddhartha got the highest goal scorer award.
Himalaya community development centre is organizing the championship in which 12 teams took part.