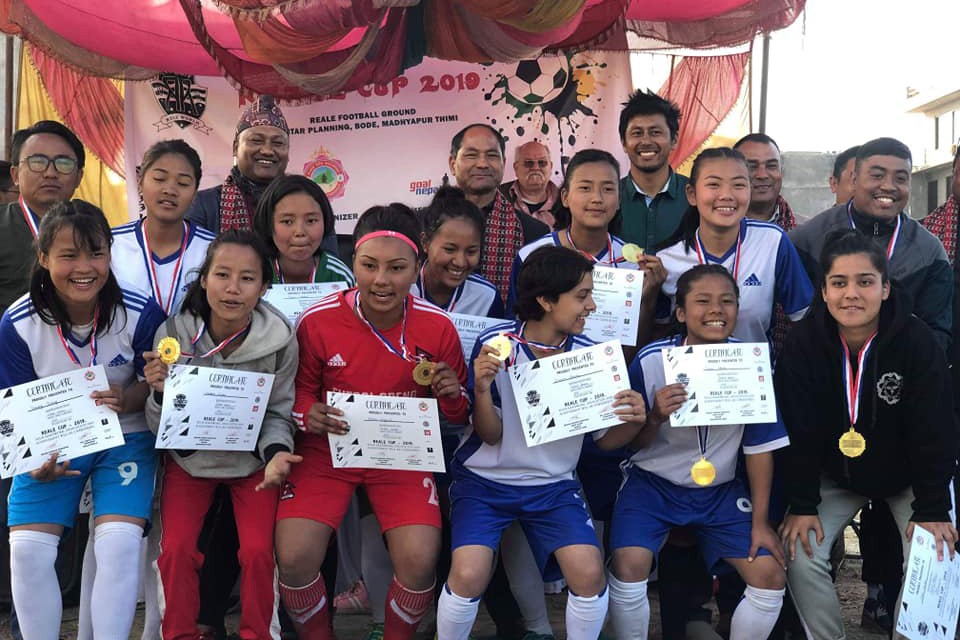 Futsal Arena has lifted the title of U16 girls FC Reale cup in Bhaktapur.
Futsal Arena defeated Chahari Shikchya Sadan 1-0 in the final match played on Saturday.
Upasana Limbu from Futsal Arena became the best player while Manisha Banskota from the winning side received the highest goal scorer award. Aashika from Shikchya was adjudged the best goalkeeper.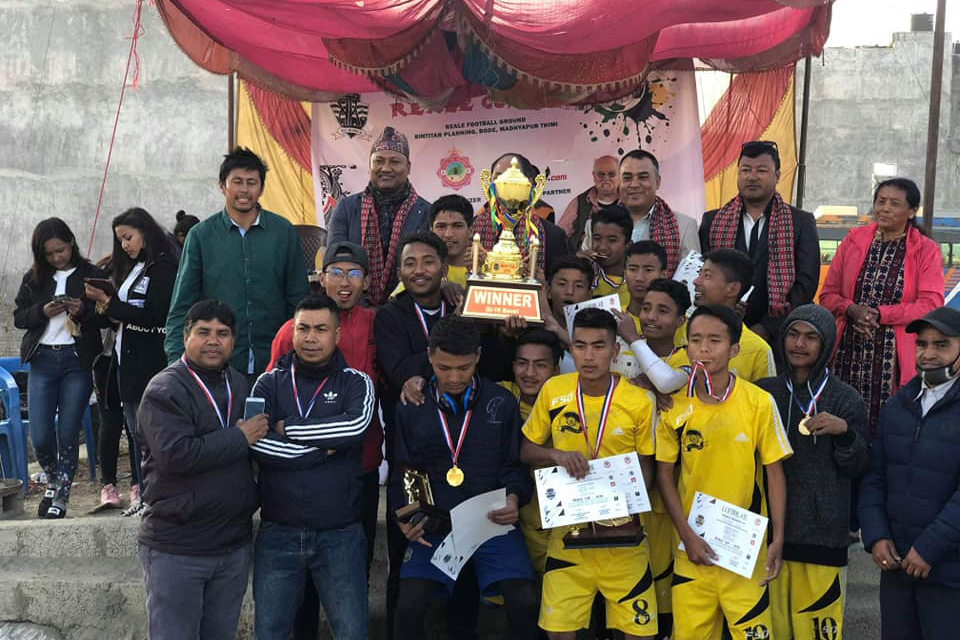 In U16 boys category, Vinayak defeated Nepal Tara 1-0 to lift the title. Anish Dulal from Nepal Tara was declared the highest goal scorer. Amar Shrestha received the best goalkeeper award. Surya Gole from Binayak was adjudged the MVP.
In U12 boys category, SWSC FA defeated Shooters 2-0 to lift the title. Aayush Gurung from SWSC FA was adjudged the best player.Ramit Khadka from Adavnce became the highest goal scorer and Srijal Guvaju became the best goalkeeper.
FC Reale organized the championship. Tournament coordinator Bal Gopal Sahukhala has thanked everyone for making the event successful.