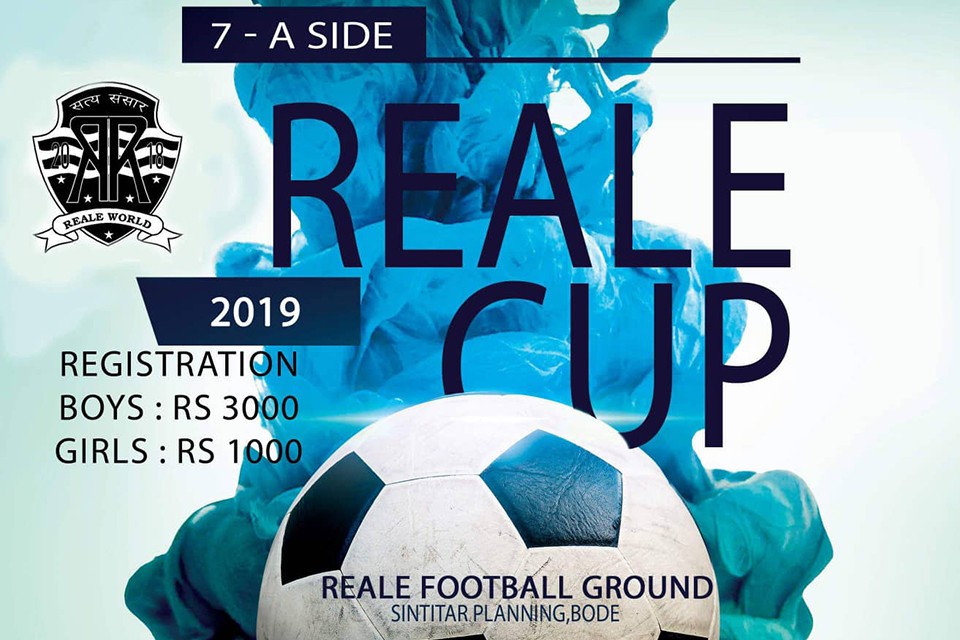 FC Reale is organizing Reale Cup 7-A-Side championship from Falgun 5 in Bhaktapur. 



The event will be played at Reale FC ground, Bode. 

Registration is open for U16 boys and girls and also for U12.

Entry fee to the event is Rs 3000 for boys and Nrs 1000 for girls.



Interested teams can contact in following numbers:



9813475037

9818464455

9863776668

GoalNepal is the official web partner of the event.