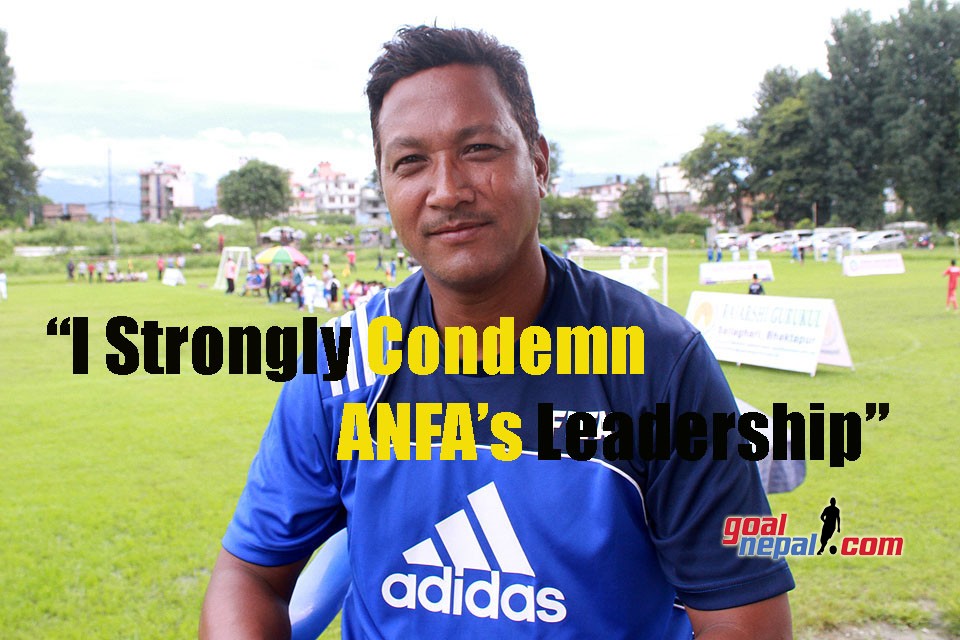 Former Nepal skipper and All Nepal Players Association president Upendra Man Singh has slammed ANFA for their "autocractic" working system.

Speaking exclusively with GoalNepal, Singh accused ANFA's leadership of being autocractic.
"During ANFA election, I filed candidacy after resigning from coaching job. I lost election which is a difference case. ANFA didn't renew coaching contract of Hari Khadka and Bal Gopal Maharjan. I feel sad. ANFA still runs office in an autocractic manner".
"As a former skipper and coach, I strongly condemned this. ANFA is bypassing qualified coaches", said Singh. Bal Gopal Maharjan led Nepal to glory in 1st SAFF U19 championship in 2015 and Bangabandhu Gold Cup last year. Singh was also in the coaching team of the victorious national team.
"There are 17 AFC licensed coaches in Nepal. ANFA hasn't mobilsed them yet. There isn't even technical department at ANFA. This is very sad situation. ANFA executives are there in office to enjoy politics. They are least bothered to develop the game", added Singh.
When asked why players association was silent when there wasn't league organized for two years, Singh said, "We are very serious now. We are in the process of re-writing statues and we are attending ANFA meting on Shrawan 11. We will raise our voice regarding A Division league. We will go step by step".
Singh, who won 1993 SA Games gold medal, was pleased to organize MYA junior football league.
"I want clubs, district FAs to run similar programs", Singh concluded.
Look Of Dasrath Rangasala In COVID Pandemic