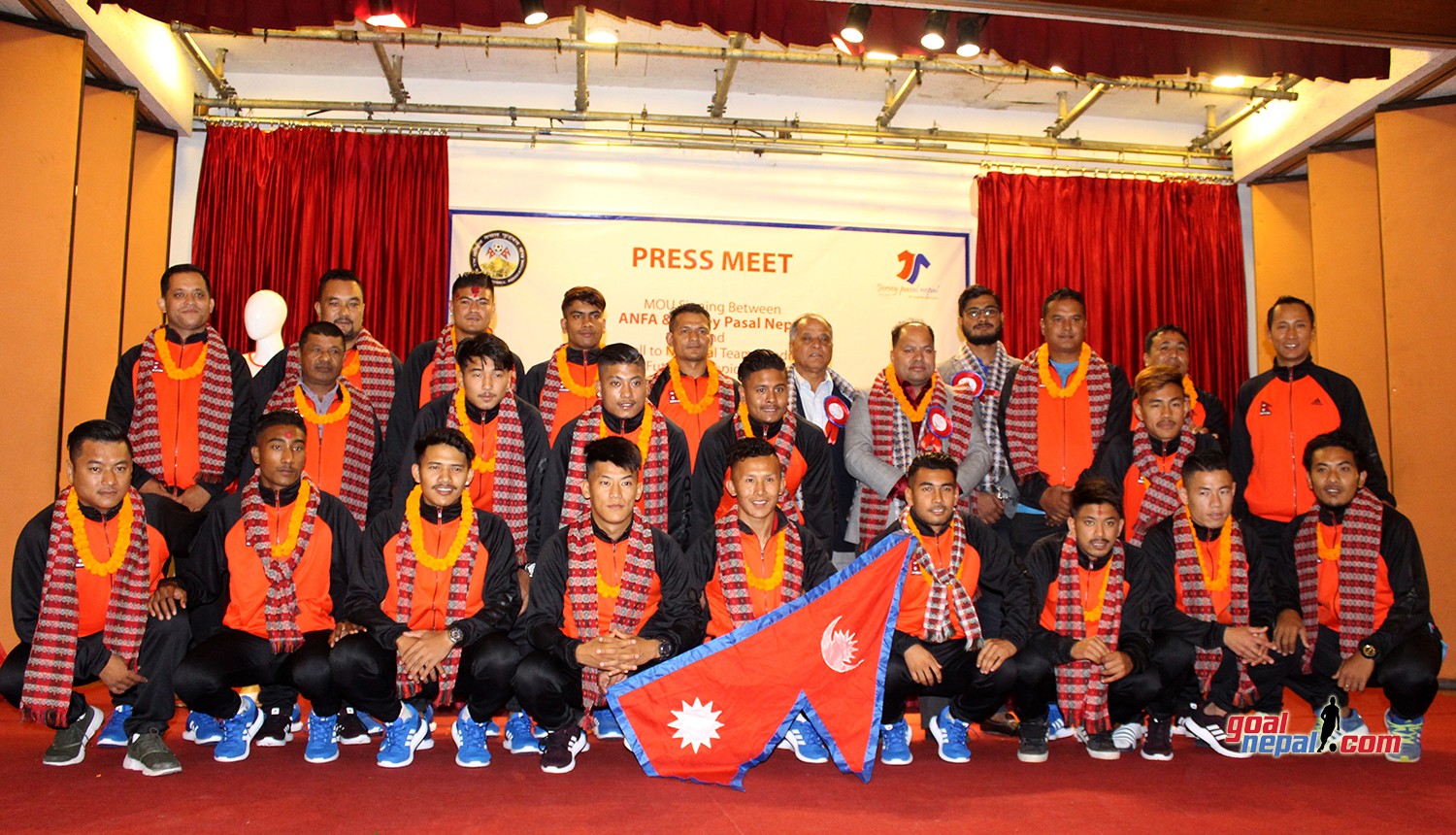 ANFA has bade Nepal national Futsal team farewell to Iran.

ANFA organized the program in Kathmandu on Thursday to bid the team farewell.
AFC Futsal group A qualifiers (south & central zone) will start from October 15-17 at Tabriz, Iran.

Nepal is taking part in Futsal qualifiers for the first time in history.
They are grouped with Uzbekistan, Kyrgyz Republic and Turkmenistan.
Gorkhalis will open the campaign taking on Uzbekistan on October 15. They will meet Kyrgyz Republic on November 16 and against Turkmenistan a day later.
In group B, there are Iran, Tajikistan and Afghanistan.
Former Nepal international Rakesh Shrestha, coach Rajesh Shahi and Bishnu Gurung are the coaches of the team.
Squad:
ANISH SHRESTHA
SUMIT KUMAR ALE
SAURABH RAKHAL MAGAR
SUSAAN SHRESTHA,
RAJ SHAHI
AMIT TAMANG
SANJOG MAHARJAN
ARUJ SINGH
NIRMAL GURUNG
SURAJ RAUT
NABIN LAMA
BINOD GURUNG
MANI KUMAR RANA
ABHAY RANA
ANFA Futsal committee also signed kit sponsorship deal with Jersey Pasal. Pasal will provide kit worth Rs 10 lakhs per year to ANFA Futsal team for three years.