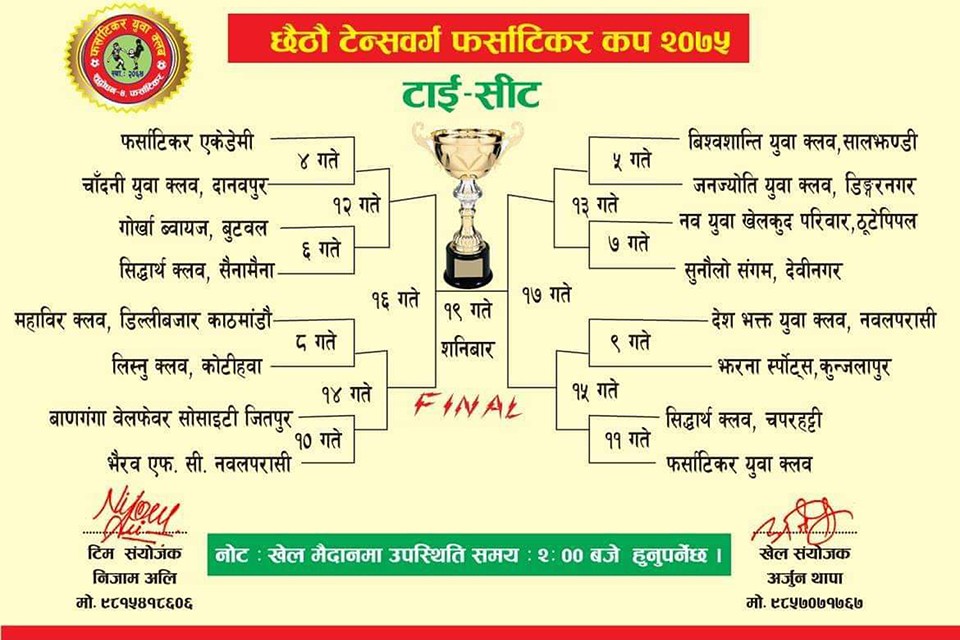 6th Pharsatikar cup knockout football championship will start from Magh 4 at Pharsatikar, Rupandehi.

The event will be played at Pharsatikar school ground.

16 teams will take part in the event, which has a winning purse of Rs 1,51,000. Runners up team will get Rs 75,500.

Pharsatikar academy will play against Chadani yuwa club in the opening match.