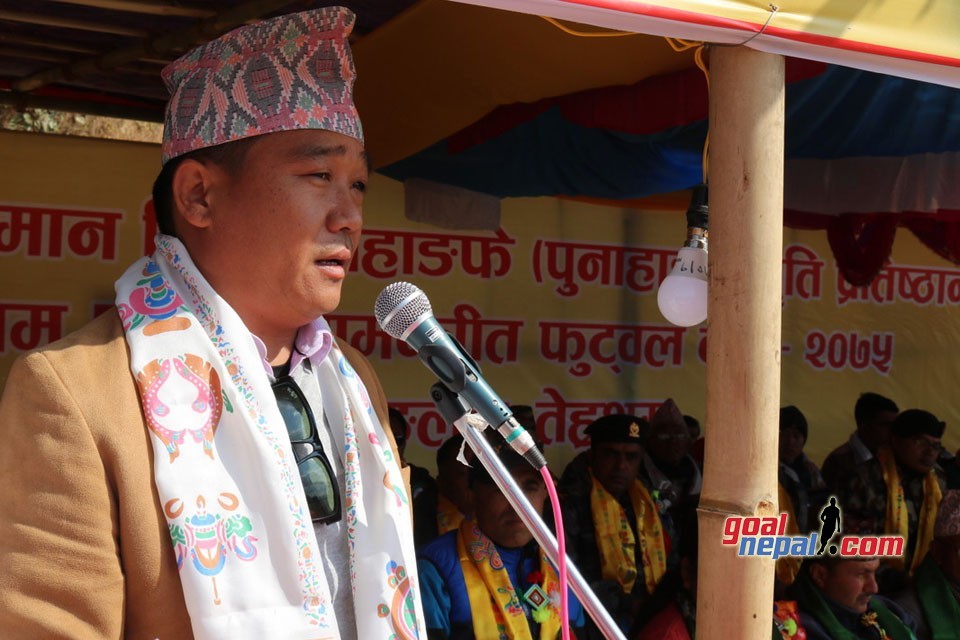 All Nepal Football Association (ANFA) spokesperson Kiran Rai has refuted claims of some dissident district FA officials.

Presidents of four district FAs, Kathmandu, Lalitpur, Bhaktapur & Dhadhing organized press meet in Kathmandu on Wednesday to inform the press that current leadership had manipulated ANFA election.



They presented audio clips of current ANFA officials with honorary president Tashi Ghale. Officials were heard discussing about the "money allocation & separation" to the clubs and districts FAs.



"All the claims are baseless. Either they have to prove the allegations or they have to apologize", said spokesperson Rai. 

Regarding accusation of threaten given to electoral committee during election, Rai clarified, "We have neither threatened nor provided money to the committee members. Those claims are completely baseless".



"These officials are repeatedly challenging the verdict given by Patan high court. We are not in position to give money to the court. I would like to request Patan high court to remind them about the respect for the dignity of the court", clarified Rai.

He further explained, "None of our team members have been lured to vote buying. They are capable and have their own business to live their life.



"Yes money was spent during election campaign. This is universal. We have travelled most parts of the country during the camapign and obviously you need to spend money for your travel and accommodation. I would like to challenge them to prove these allegations otherwise they have to apologize", he added. 



Rai also suspected that somebody who wants to do harm against Nepalese football could motivate these four district FAs. 



It is learned that ANFA will soon reach out to these four DFAs and learn their intention of going against the FA. 



Those four FAs said on Wednesday that they had already reached to AFC & FIFA. 



However Asian and world governing bodies have made no response.



"We will clarify everything if they (AFC/FIFA) wish to write to us", said Rai.

Current ANFA leadership under Karma Tsering Sherpa has initiated some noteworthy steps after winning the election.

They have resumed A Division league after five years, have given more importance to women football, have started grassroots football program in 45 districts, have decided to construct 14 technical centres in country, have decided to construct women football academy in Chapur, Rautahat and also have increased the allowances of players during national duty.