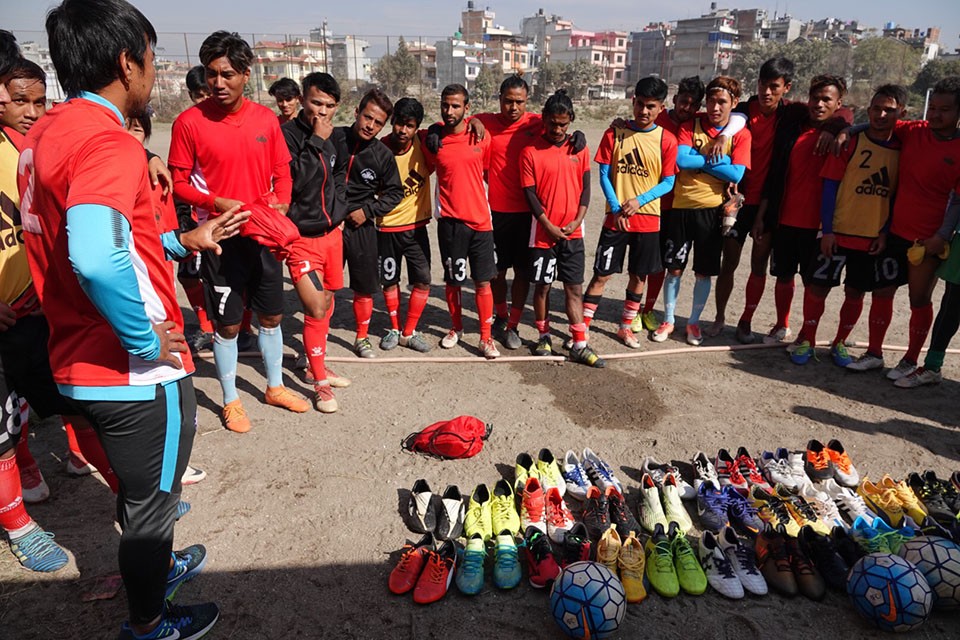 NPO Reale World, Japan has provided sporting gears to Chyasal youth club.

Santosh Sahukhala, who is also the member of NPO Reale World, distributed the gears to the club members on Wednesday.

The gears were provided by Japanese players.

NPO World president Aya Kizaki said they would support the Nepalese players more in the coming days.

"We want to connect Nepalese players with Japanese players. We want to do something for the players here in Nepal", said Kizaki.