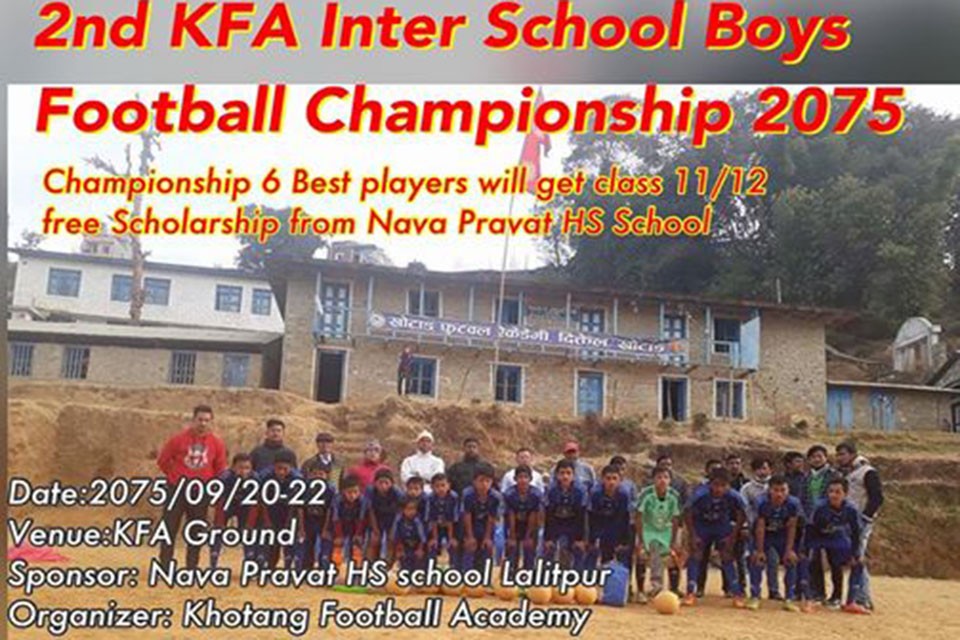 Khotang football academy is organizing 2nd KFA inter school championship in Diktel soon.

The academy is working with Nava Pravat HS school for the tournament.

Six best players from the tournament will get scholarship. The best players will also get opportunities in ANFA's trial.

The estimated budget of the event is Rs 7 lakh.