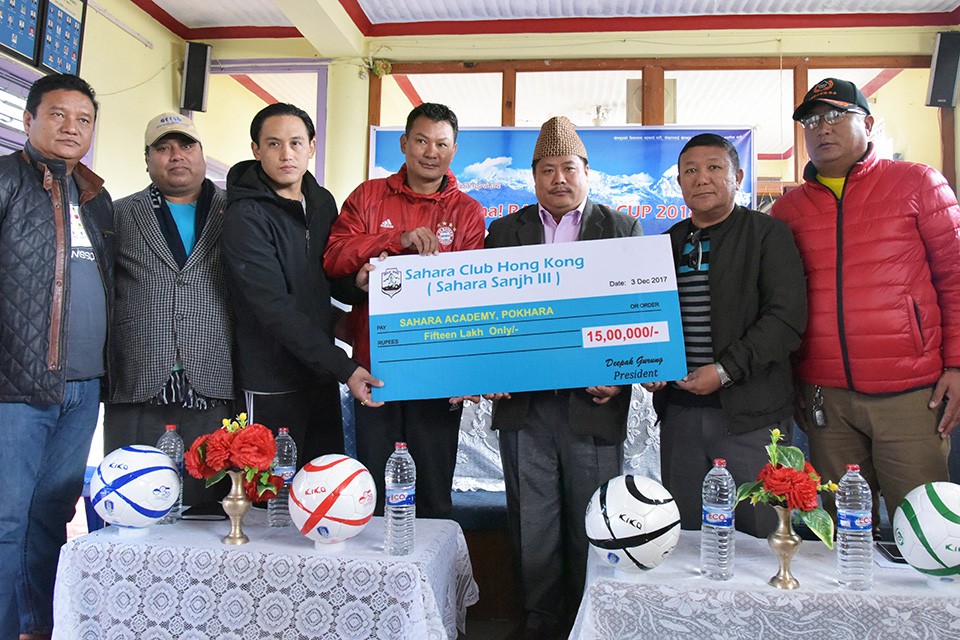 Sahara Hong Kong has handed over Rs 15 lakhs support to Sahara Pokhara.
Sahara HK raised the amount from organizing charity night in Hong Kong recently.
Bill Tamang, on behalf of Sahara HK, handed over the money to Sahara club officials on Sunday.

Sahara HK also supported local school in Sindhupalchowk with Rs 5 lakhs.
Sahara club Pokhara is running football camp with 28 underpriviledge children.
Sahara Club President Suraj Gurung Talking About 20th Aaha! RARA Gold Cup