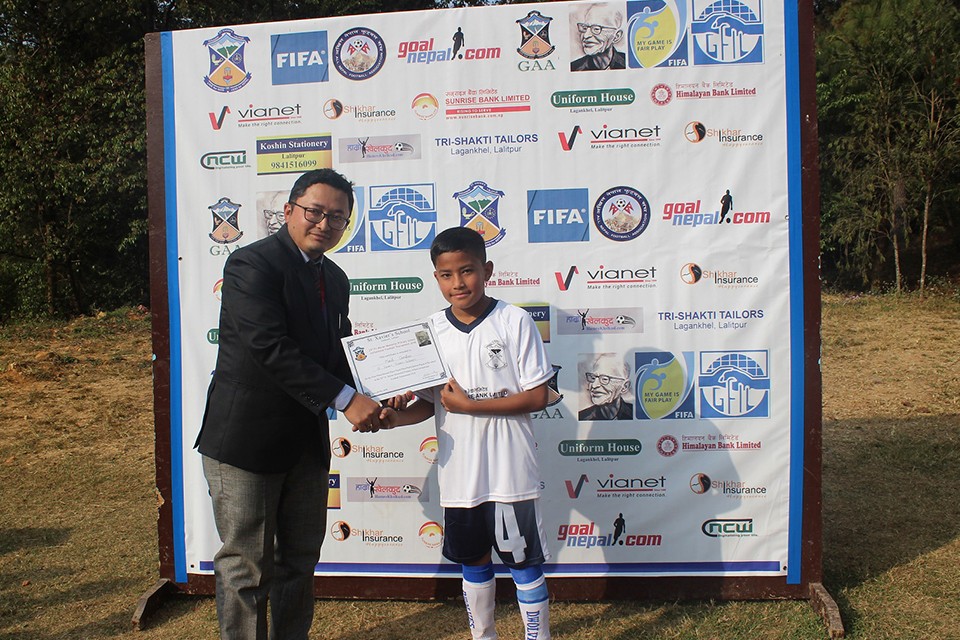 Modern Indian school and St. Xaviers Godawari have won their respective matches in 23rd Father Moran memorial cup in Lalitpur.

In the first match played on Tuesday, Moran memorial school Jhapa played 0-0 draw against Vidhya Sanskar school.

Modern Indian school defeated Crescent Academy 3-2. Jenish Duwadi scored a brace while Rojan Bajracharya scored another for the winners. Sujal Tamang and Riyas Lama scored apiece for Crescent.

Bedraj Dhungana became the player of the match.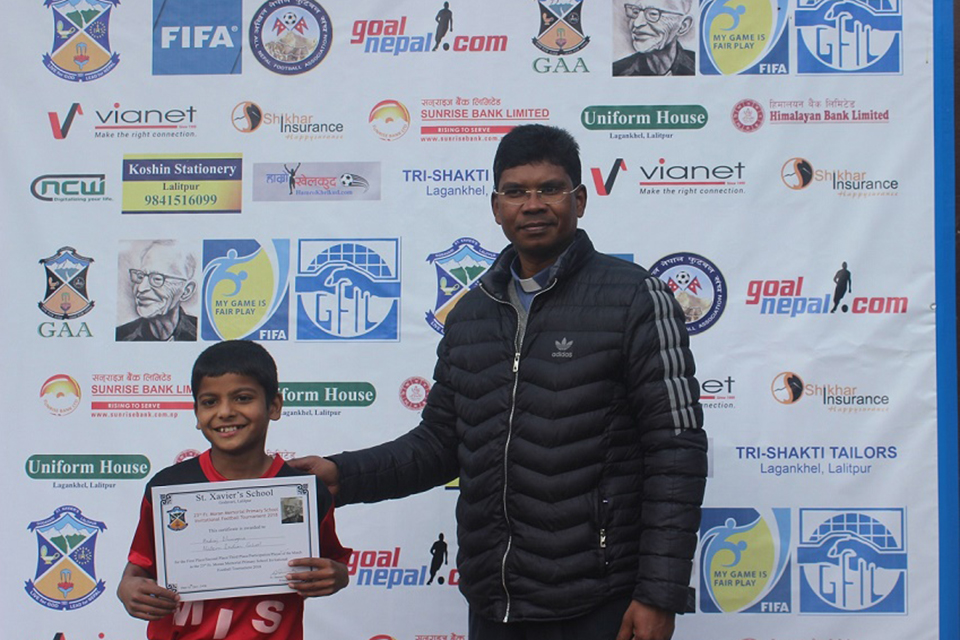 St. Xavier's School, Godavari defeated DAV Sushil Kedia Vishwa Bharati Higher Secondary School 5 – 1 in the last match of the day.

Player of the match Manik Chaudhary and Abhisek Lo scored brace each while Subhay Maharjan scored another for the winners.

Tomorrow's matches:

1. St. Xavier's School, Jawalakhel vs Nepal Don Bosco School, Lubhu @ 10:00
2. The Chandbagh School, Bansbari vs Eden Garden School, Baghdol @ 11:20
3. Godawari Residential School, Godawari vs Dolphin English School, Bishankhu Narayan @ 1:10 pm

Latest Update From Chyasal Under Construction Stadium