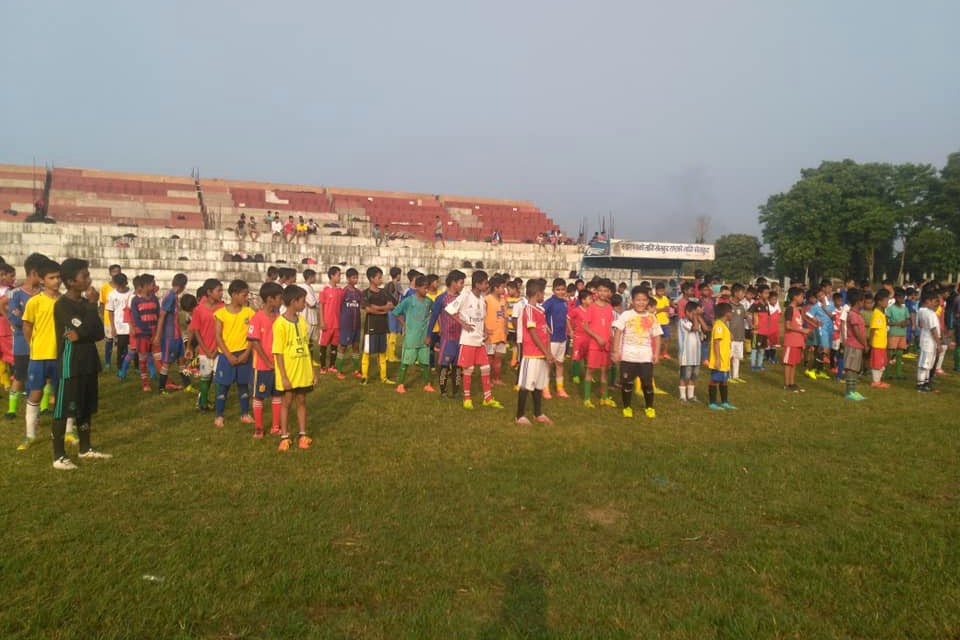 Bara district FA's grassroots football program has been officially inaugurated on Saturday.

ANFA president Karma Tsering Sherpa, former NSC member secy Yubaraj Lama, Jitpur Simara submetro mayor Dr. Krishna Paudel and other distinguished guests jointly inaugurated the program.

More than 200 kids are participating in the program.

Tha DFA has also completed construction of dressing rooms at Simara stadium. DFA used the fund of Rs 5 lakh provided by central FA. Bara DFA VP and coordinator Ram Chandra Lama thanked everyone for their support.

Mayor Paudel vowed to provide more support to the program.

ANFA president Sherpa lauded the effort of Bara DFA.