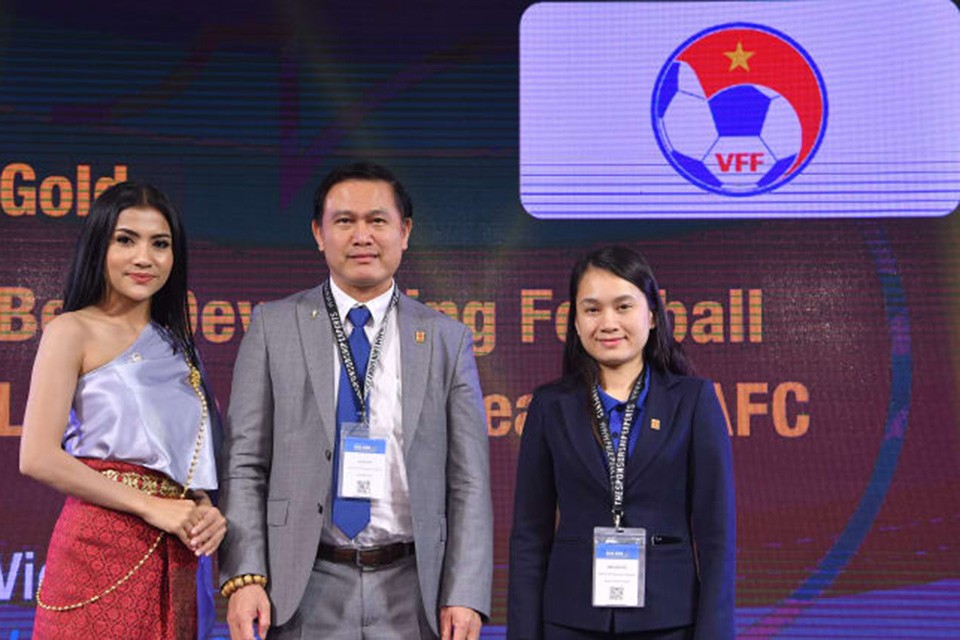 The United Arab Emirates (UAE) and Vietnam are the first recipients of the newly-introduced Best Inspiring League and Best Developing League recognitions at the SPIA Conference & Awards 2018 in a grand ceremony held in Bangkok, the capital of Thailand.
The new award categories were introduced for the first time in 2018 to reward Asia's best and most promising leagues which were graded in management and administration, financial performance, competition, marketing and promotion and media and communications.
AFC President Shaikh Salman bin Ebrahim Al Khalifa acknowledged the commitment of UAE and Vietnam to grow the game in the region.
"I congratulate UAE and Vietnam for their contribution towards the continued development of the game in Asia. These new awards were created in-line with our AFC Vision and Mission to maximise the potential of all our Members Associations. It is fantastic to see all our MAs work towards this goal.
"The AFC recognises the hard work by our MAs and it is our hope that these awards will inspire not only the winners and nominees, but the entire continent to strengthen their leagues and cultivate an ethos of excellence."
UAE's Pro League under the Inspiring class led the way in the development of its local football league, which also received the AFC's League Development Award in February for its unique project on media training designed for professional players.
CEO of the Pro League Committee, Waleed Ebrahim Al Hosani expressed his delight at receiving the accolade.
"It is a proud day for football in the UAE to receive this prestigious award. In 10 years since turning fully professional and establishing the Pro League Committee, the UAE Pro League has grown from strength-to-strength and this honour is a recognition of how far football in the country has developed. We are excited for the future as UAE stadiums prepare to host the 2019 AFC Asian Cup in January. This award will add to the momentum, and we strive to improve on every level."
Under the Aspiring category, Vietnam's V.League 1 earned the Best Developing League award over shortlisted nominees India and Indonesia.
President and General Director of Vietnam Professional Football Tran Anh Tu, who received the award said: "I'm humbled to receive this accolade. Football is a very popular sport in our country and we are continuously thinking of new ways to improve the league. This award is testament that we are moving in the right direction and it will serve as motivation to continue our efforts to develop the game in Vietnam."
The 2018 AFC Women's Asian Cup staged in Jordan finished as one of the top three events in the category of Best Women's Sports Event of the Year.