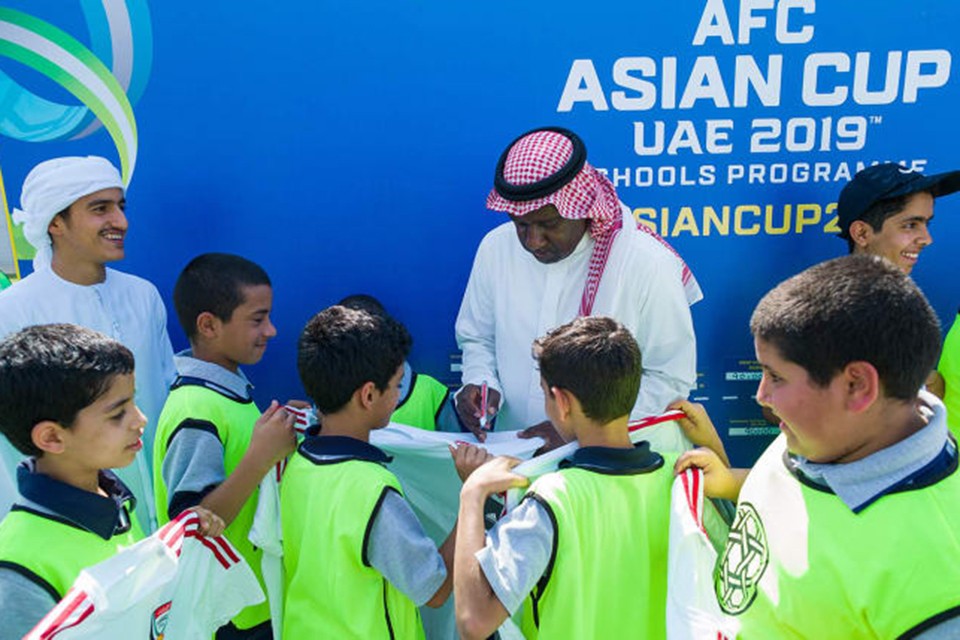 The biggest and best AFC Asian Cup will kick off in 50 days when the hosts, the United Arab Emirates, take on Gulf neighbours Bahrain in Zayed Sports City to kick off the greatest football spectacle in Asia.
More teams than ever – a total of 24 – up from 16 – will compete for not only Continental glory but also a glittering new trophy and a record prize fund of almost US$15 m in this football extravaganza.
This week most of the competing nations - with at least one from each of the AFC's five Regional Associations – have begun their final preparations with matches across Asia with the holders Australia facing fellow finalists Korea Republic and Lebanon.

Among the household names putting the finishing touches to his team's preparations will be former England manager Sven Goran Eriksson, now with the Philippines and China PR's Marcelo Lippi, a FIFA World Cup winner with Italy in 2006.
And they will all be competing for the new trophy which will be presented to the winners for the first time on February 1 at Zayed Sports City.
Another new innovation at the tournament is the use of the Video Assistant Referee (VAR) system from the quarter-finals onwards and also a tournament specific official match ball produced by Asian manufacturers Molten.

As the excitement builds, tickets are in high demand with some group matches already close to capacity sales and the engagement programme inside the UAE has reached more than 70,000 children and women already – with thousands more planned.
Roadshows have taken the magic of this tournament, Asia's pinnacle national team competition, to communities, schools and special events across the three hosting Emirates and to the four host cities – Abu Dhabi, Al Ain, Dubai and Sharjah.
The final coats of paint and the blades of grass are being added to the eight stadiums which are on track to stage the greatest Asian Cup in history – 22 years on from the last time that it graced the shores of the UAE.

From AFC