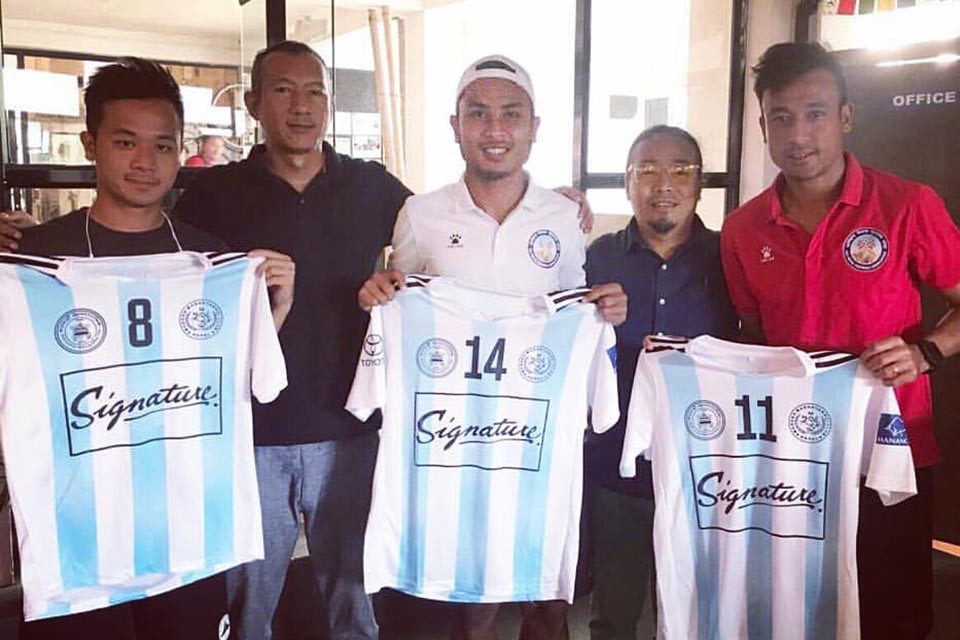 MMC has finalized squad for A division league.



The league is starting from September 29 in Kathmandu. 14 clubs are taking part in the league.



Here is the final squad:



GKs: Bishal Shrestha, Ashok Baral



DFs: Biraj Maharjan, Kamal Shrestha, Bimal Basnet, Suraj Bishwokarma, Prabesh Danuwar, Karma Cheki Gurung, Milan Gurung



MFs: Sujal Shrestha, Bishal Rai, Anjan Bista, Heman Gurung, Dona Thapa Magar, Pujan Uperkoti, Ram Krishna Basnet 


FWs: Bimal Rana, Deepak Rai, Olawale, Somide Adelaja 



Meanwhile, the club has roped in Signature as sponsor.
MMC Vs Tribhuwan Army FC - MATCH HIGHLIGHTS