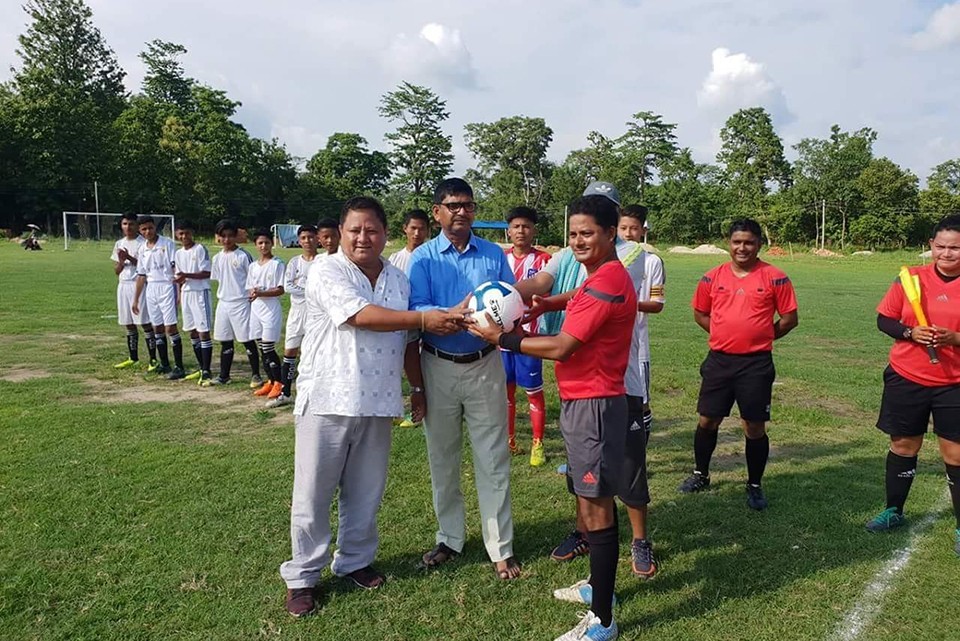 Bara district ANFA cup got underway in Simara on Monday.

Nepal Rastriya Ma VI and Ratanpur Ma VI have won their respective matches in the opening day.

Nepal Rastriya Simara defeated Rastriya Madhyamik Vidhyalaya 2-0.

In the second match, Ratanpur defeated Lotus academy 2-1.

Earlier, Bara DFA prez M Samiullah inaugurated the championship.

16 teams are participating in the championship, which is organized by Bara DFA.