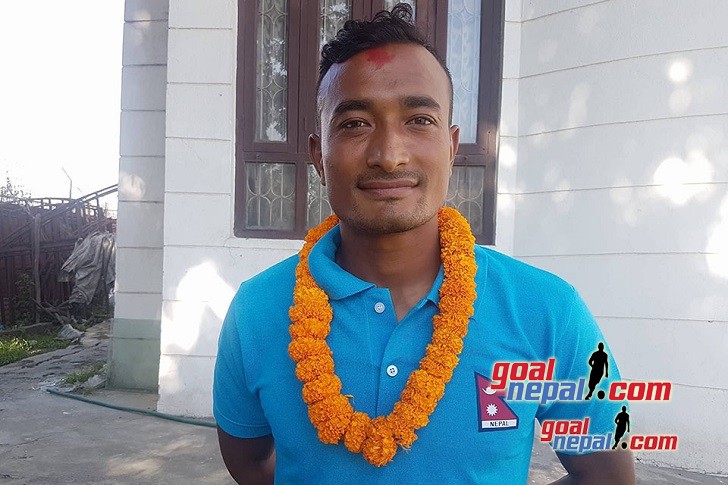 Nepal skipper Biraj Maharjan said their main focus was to improve their performance when they would take on Tajikistan on October 10.
Nepal hasn't won a single match in AFC Asian cup 2019 qualification. They are playing an away match at central Hisor stadium on October 10.
"We want to improve our performance. We dont want to commit same mistakes. We are optimistic that we still have three matches to play in the campaign", said Maharjan.
When asked if Dashain festival hampered their preparation, skipper Maharjan said, "We have trained well. We just had three days break. We didn't enjoy Dashain festival to concentrate more on the match against Tajikistan. We are focused on improving our striking line".
Watch the video HERE:
Nepal Vs Mauritius 2nd Friendly Match Highlights