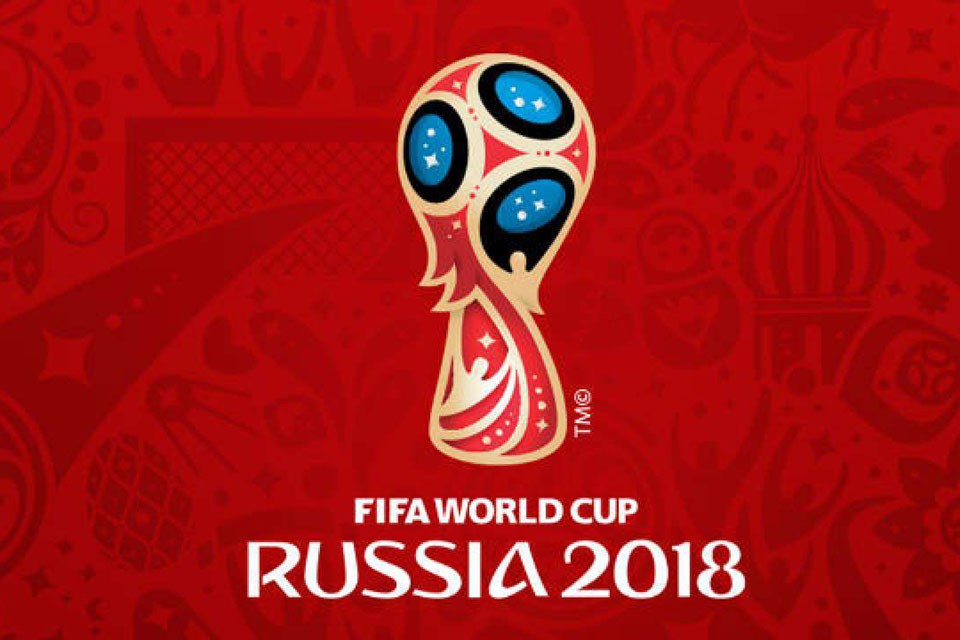 The long wait for the world's biggest and most spectacular sporting spectacle,the World Cup football, is almost over.
At the moment, everyone's eyes are fixated on the World's greatest show. Come 14th June,the 21st edition of the highly anticipated extravagant showpiece, kicks off in 12 stadiums in 11 cities of Russia, where sixty-four matches will be played.
After grinding their way to the championship round, thirty two teams are gearing up and raring to go. Although there will be one winner at the end of the day, every team carry dreams of World Cup glory. Anything is possible in sports, and football is no exception . You never know, a rank outsider can win the competition.
Of course, there are heavy favorites or strong contenders, but nothing can be taken for granted when it comes to picking winners and losers outright.
Turn back the pages of World Cup history, you will realize the tournament had its share of stunning and shocking upsets.
1950 World Cup had two big upsets, Uruguay beating Brazil 2-1 for the title and the United States overcoming England 1-0.
Likewise, in 1954 West Germany shocked Hungary 3-2, while in 1966 mystery team North Korea made history,defeating Italy 1-0.
More upsets followed In 1982 and 1990 editions with Algeria getting the better of West Germany 2-1 and Diego Maradona led Argentina went down 0-1 to Cameroon respectively.
In the 2002 World Cup, South Korea stunned Spain 5-3 PSO, while Senegal prevailed over France 1-0. And in 2010 Switzerland got the better of Spain 1-0.
A similar storyline unfolded In the 2014 World Cup. Germany massacred Brazil 7-1 in the semi-final.I bet nobody saw this coming. The humiliation Brazil suffered in front of their people was of epic proportions.
It is said history repeats itself. Who knows, the World Cup in Russia could offer more upsets than usual. Brace yourself for the unexpected.
World Cup is a universal sporting phenomena that takes place every four years. The kind of interest, passion, excitement,thrill, insanity, ecstasy, agony and frenzy it generates, is unrivaled and inconceivable.
Unequivocally,it is intoxicating, addictive and mesmerizing. If you fall in love with the sport, you become obsessed and trapped forever.
Speaking of football's international appeal, I can only think of three words; boundless,mind boggling and humongous. Besides, it brings endless joy to fans and followers around the globe.
Football's popularity continues to grow by the day. This is evidenced by the massive global popularity enjoyed by tournaments like European Championship,European Club Championship, English Premier League,Spanish League,French League,Italian League and German League.
Unsurprisingly, the leagues have been inundated with the very best players from around the world that provide money,fame,exposure and opportunities.
Apparently, every player in his career harbors dreams of playing in the World Cup, football's biggest stage.
Such is the magic, power and influence of football that it overcomes barriers that divide societies in terms of religion and politics. It has become an effective tool that binds people,both across and within societies .
People of all ages of life, from all walks of life passionately, feverishly watch and play football in every nook and corner of the planet.
What differentiates football from other sports is, how people perceive and embrace. The sport is more than just a sport; it is like a religion to them.
The coming of World Cup is an extraordinarily special occasion for sports goers. Football fanatics across the world in billions will be glued to television sets, watching the high voltage drama of high intensity, suspense and uncertainties and nervously rooting for their respective teams.
Host Russia is all dressed up and ready for the colossal event expected to break records for the largest global television audience.
Of the thirty- two teams vying for football's biggest prize, the "FIFA World Cup Trophy", there are legitimate contenders and pretenders, which include five times winners Brazil and debutant Panama.
The sixty-four-thousand-dollar question is, who will win the World Cup ? There is no definite answer to this question. At this point,at least we have the luxury to speculate,guess and predict.
Football experts and bookmakers, however, have picked contenders based on their statistical methodology.The front runners are Germany, Brazil, Spain and France, which most of us agree.
It might surprise a few that Argentina, England, Portugal and Uruguay do not figure in the contenders list.
Defending champions Germany known for its consistent and tough brand of football is the team to beat. They are not short on experience,depth and talent.
In 22 year old Timo Werner,they have a goal scoring machine. If he keeps finding the net in Russia, cracking the Germans will be tough.
The presence of Muller, Kronos , Draxler and Gomez solidifies the team further. Also they have the World Cup winning Head Coach Joachim Low, a shrewd strategist and tactician who can deliver results.
Brazil the only country to have played in every World Cup is still licking the wounds, following a disastrous outing against Germany in the last World Cup, is desperately looking to rebound.
Spearheaded by the world's most expensive player Neymar, Brazil studded with seasoned skillful players in the likes of Coutinho,Willian,Marcelo and Firmino are a side hard to beat.
If the Brazilians are able to put the pieces together, they are unbeatable.All they need do is play to their form.
Spain's strengths lies in experience ,rock solid defense,creative midfield and offense. This is a very balanced side that plays a hard pressing brand of football.
With familiar names like Iniesta,Busquets,Ramos,Pique and Costa in the lineup ,they are a force to reckon with.
Having fared poorly in the last two World Cups, Spain is determined to recapture the glory.
France does have the necessary arsenals to win the World Cup.The highly talented youthful side beaten by Portugal in the final of the 2016 European Championship has the firepower to beat any opposition.
They have an assembly of star players like Pogba,Griezmann, Kante, Giroud, Dembele and Mbappe that gives jitters to any team .More importantly, they must perform to their ability to make themselves serious contenders.
World Cup is one trophy that is prominently missing in the resume of Lionel Messi,one of football's all time greats.
The Argentine will make another bid to capture glory that has eluded him for so long. He is the playmaker, scorer, trigger man for Argentina,but he confessed that he cannot singlehandedly win the World Cup.
The other high caliber players like Aguero,Dybala, Di Maria and Mascherano have to make significant contributions to improve their chances of beating the odds stacked against them.
That said, The South American Giant can turn the tide in their favor if they put in a concerted effort.Don't count them out.
At 33, Cristiano Ronaldo,one of the greatest goal scorers the world has ever seen, in all probability, will be playing his last World Cup for Portugal.
Like Messi, missing in Ronaldo's glittering football credentials is the World Cup. Winning the World Cup is a dream he has been dreaming for long.
Whether he fulfills his dream or not, time will tell. He has to rely on a team filled with young promising players like Bruno Silva,André Silva,Gonçalo Guedes and Ruben Das to accomplish the feat.
Who knows, they might turn things around like they did in 2016 to win the European Championship much to everyone's surprise. It would be a mistake to underestimate them.
Football experts might have overlooked England and Belgium as contenders,but it doesn't really matter. They are teams with quality , talent and experience and capable of upsetting the applecart.
With players like Harry Kane,Raheem Sterling,Jesse Lingard and Dele Alli, England can spring surprises, you never expected.
Likewise, Belgium's playing eleven has names like Eden Hazard, Kevin De Bruyne, Romelu Lukaku and Marouane Fellaini who can propel the team to success.
That said, both England and Belgium have to step up and must get rid of their underachievers tag, if they wish to make this World Cup memorable.
Uruguay does have two outstanding world class strikers Luis Suarez and Edinson Cavani but will require consistency and a tremendous team effort to make an impact.
South American juggernaut Columbia is one of the teams to watch. It is a talent packed team made up of highly experienced players like James Rodriguez, David Ospina, Carlos Sanchez, Abel Aguilar and Christian Zapata.They have the firepower to cause upsets
As for other low profile teams from Europe, Asia, Africa, South and North America, it is a huge opportunity to prove themselves against superior opponents.
It will be interesting to see whether they are able to make a lasting impression, trigger upsets and advance to the round of 16. For that to happen, they will have to put together a solid performance.
Speaking of the likely winner of the Golden Boot (awarded to the top scorer), there are contenders aplenty.
The front runners are Cristiano Ronaldo (Portugal), Lionel Messi (Argentina),Neymar da Silva Santos (Brazil),Thomas Muller (Germany) Timo Werner (Germany), James Rodriguez ( Colombia)Robert Lewandowski(Poland),Mohamed Salah (Egypt),Antoine Griezmann (France), Harry Kane( England), Christian Eriksen(Denmark),Eden Hazard (Belgium, Romelu Lukaku(Belgium ), Isco( Spain) and Sadio Mane(Senegal).
For a month football aficionados around the world will be swept up by the World Cup mania. Leaving all their worries behind, they will be engrossed in the intriguing, fascinating, riveting, enthralling spectacle of the World Cup.
The World Cup is only a few days away. We have waited long enough,so let us enjoy every moment as it comes.