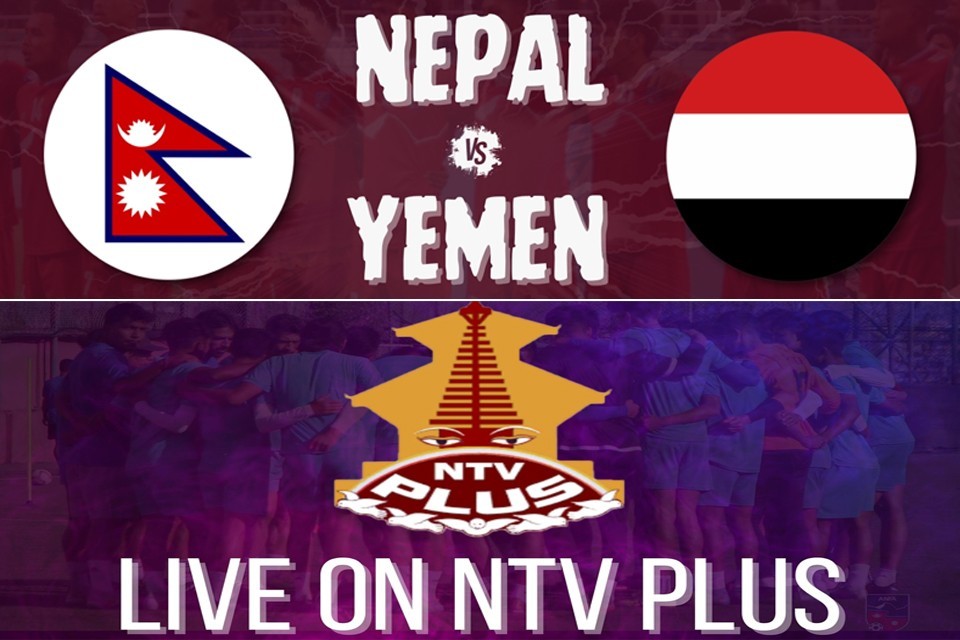 NTV Plus is going to broadcast live the match against Yemen in its first home match of the group stage, which Nepal is going to play in the second round of the FIFA World Cup 2026 and AFC Asian Cup 2027 qualifying tournament.
The All Nepal Football Association (ANFA) has officially informed about the live broadcast of the match between Nepal and Yemen only on Monday.
Nepal, placed in Group H along with UAE, Bahrain and Yemen, is playing its first domestic match against Yemen on Tuesday, November 5.

The match will be held at Dashrath Rangshala and will start at 7 pm according to Nepali time.
Similarly, the ticket price for the game between Nepal and Yemen on Tuesday is fixed at 400 for general and 1000 for special.

Also, ANFA has informed that the spectators can purchase tickets at the Dashrath Stadium from 8 am to 5 pm on the day of the match.
SAFF Championship 2023: Nepal vs Pakistan - Match Highlights