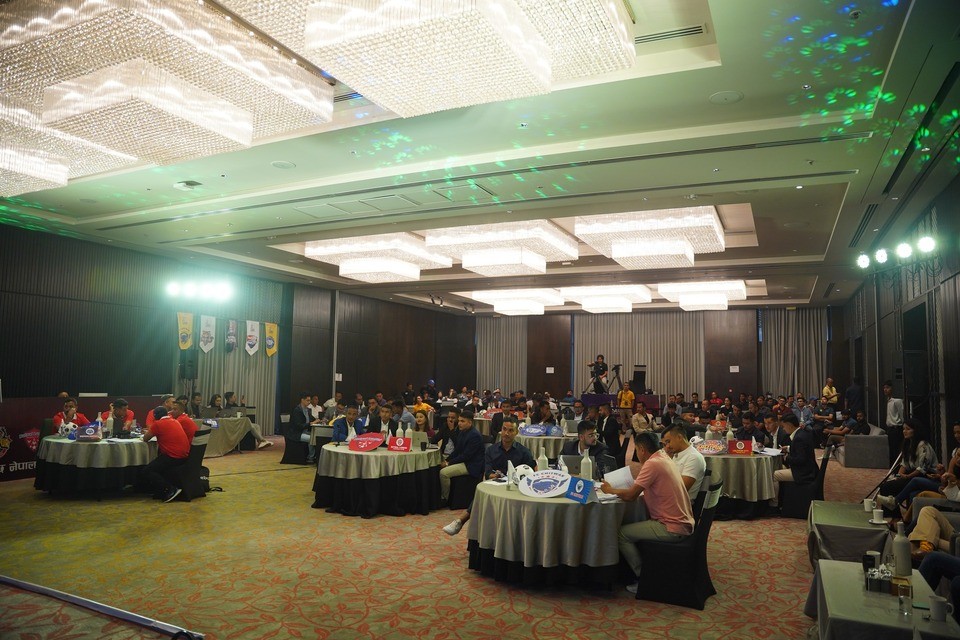 The Nepal Super League, undoubtedly the grandest sporting spectacle in the nation, is making waves as it not only offers athletes a lucrative income source but also serves as a catalyst for enhancing their on-field performance.

This extraordinary venture has caught the eye of major corporate giants, leading to substantial investments in the league.

With substantial financial rewards for players and the promise of top-tier foreign talent, evening matches are set to captivate fans who can relish a blend of culinary delights and musical entertainment.

For Nepalese athletes, the league represents a monumental opportunity to display their prowess and skills on a grand stage.

Key Points:

1. Elevated Earnings for Athletes: The Nepal Super League has emerged as a game-changer for athletes, providing them with a substantial income stream while pursuing their passion for sports. Players can now focus on their craft without the financial worries that often plague emerging talent.


2. Corporate Investment: Recognizing the league's immense potential, major corporate entities have stepped up to invest significantly. This infusion of capital not only ensures the league's sustainability but also raises its profile on the global sporting stage.


3. Attraction of Foreign Talent: The prospect of attractive pay packages and the chance to compete at a high level have drawn the attention of international players to the Nepal Super League. This infusion of foreign talent promises to elevate the quality of play and make the league more competitive.


4. Evening Matches: The league organizers have strategically scheduled matches in the evening, enhancing the overall fan experience. The cool night air and stadium lights create a captivating atmosphere that adds to the excitement on the field.


5. Entertainment for Fans: Beyond the action on the pitch, fans are in for a treat with a wide array of food options and musical performances. The Nepal Super League promises to be a complete entertainment package for spectators of all ages.


6. Showcasing Nepalese Talent: The league offers a once-in-a-lifetime opportunity for Nepalese athletes to showcase their talents on a national and international platform. Emerging stars have a chance to shine, inspiring the next generation of sports enthusiasts in Nepal.


In conclusion, the Nepal Super League stands at the intersection of sports and entertainment, offering a golden opportunity for athletes to prosper and corporations to invest in the future of Nepalese sports. With its blend of high-quality competition and fan-centric offerings, this league is set to leave an indelible mark on the nation's sporting landscape.