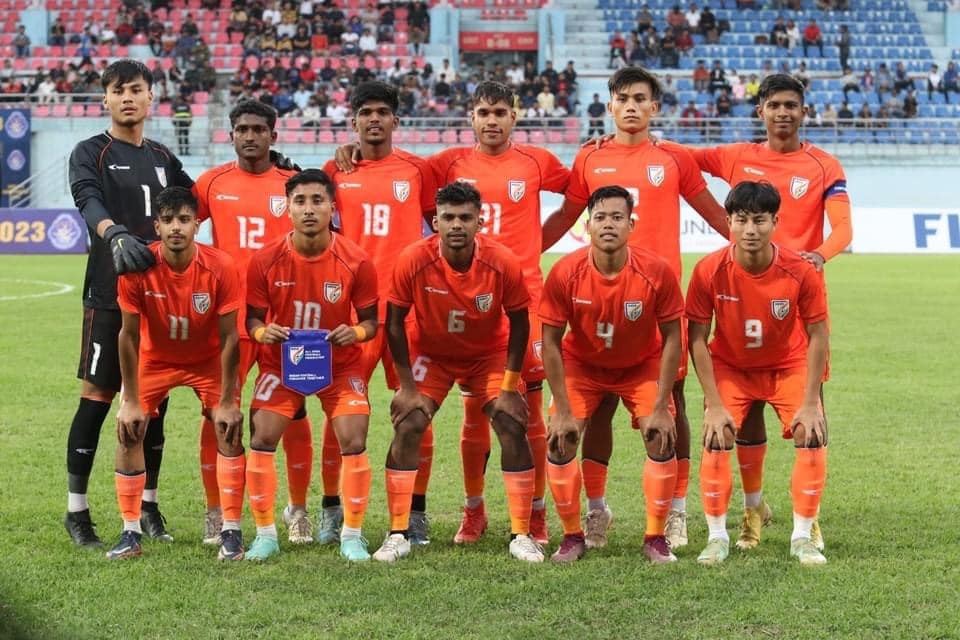 In a thrilling final match held at Dasharath Rangasala Stadium in Kathmandu, Nepal, India emerged victorious in the South Asian Football Federation (SAFF) U19 Championship, beating arch-rivals Pakistan 3-0.

The match showcased a dominating performance by the Indian team, securing their title defense in this prestigious tournament, which featured six SAARC nations.
The standout player for India in this championship final was Kigpen, who delivered an outstanding performance, scoring a remarkable brace. He began India's scoring spree with a stunning long-range shot from outside the penalty box, finding the back of the net just four minutes past the hour mark. Kigpen wasn't done yet and added another goal to his tally, this time from a free-kick in the 85th minute.
The icing on the cake for India came in the dying minutes of the game when Gwgwmsar Goyary capitalized on Kigpen's brilliance, scoring a last-minute inch-perfect header that sealed the deal for the Indian team, cementing their 3-0 victory over Pakistan.
This victory marked India's successful defense of the SAFF U19 Championship title, which they had won in the previous year. The tournament, held at the Dasarath Stadium in Kathmandu, Nepal, witnessed a high level of competition among the participating SAARC nations, with India ultimately emerging as the champions.
SAFF U18 Championship: Pre-Match Press Meet In Kathmandu