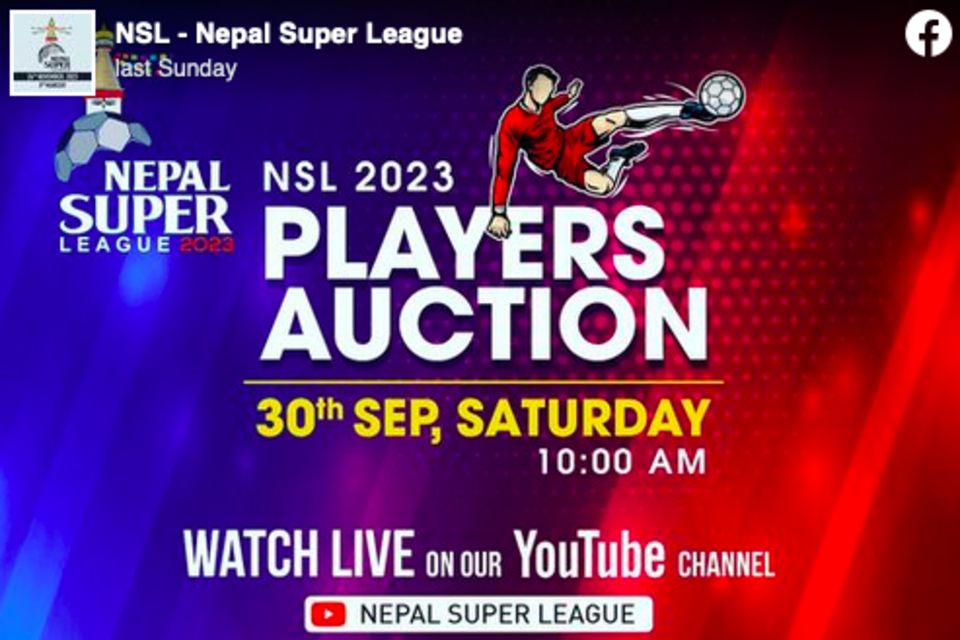 KATHMANDU, Nepal – Football fever is reaching its peak in Nepal as the country's biggest franchise football league, the Nepal Super League (NSL), kicks off its highly anticipated auction event today. With nine teams vying for top talent and more than 200 players ready to go under the hammer, the NSL auction promises to be a thrilling spectacle for football fans across the nation.

The NSL Auction: A Showcase of Football Talent

The Nepal Super League, in its quest to bring top-tier football entertainment to the nation, is hosting a grand auction event at the prestigious Hyatt Place in Kathmandu. The auction will determine the composition of the teams, setting the stage for a highly competitive and entertaining football season.

The event will be broadcast live on the official Nepal Super League YouTube channel, allowing fans from all corners of the country to witness the excitement of the auction unfold in real time.

Nine Teams, One Dream

Nine franchise teams are participating in the NSL, each representing a unique region of Nepal. The teams are gearing up to build formidable squads as they compete for glory in what promises to be an action-packed season.

Under the NSL auction rules, each team has a budget of Nrs 25 lakh to spend on acquiring players, ensuring a level playing field for all franchises. This restriction is aimed at promoting fairness and parity among the teams and is expected to result in some intense bidding wars for coveted players.

The Future of Nepalese Football

The Nepal Super League is not just about competition but also about nurturing and promoting local talent. The league has become a breeding ground for young Nepali footballers to showcase their skills on a larger stage, providing them with an opportunity to learn and grow alongside international players.
As the auction unfolds, football enthusiasts are well aware about each team's marquee player. 


With the NSL auction underway, the countdown to the start of the season has officially begun. Nepalese football fans can expect a thrilling display of skill, passion, and camaraderie as their favorite teams battle it out on the pitch in the upcoming Nepal Super League. 

Stay tuned to the official NSL YouTube channel for live coverage of the auction event and to catch all the latest updates on Nepal's premier franchise football league.