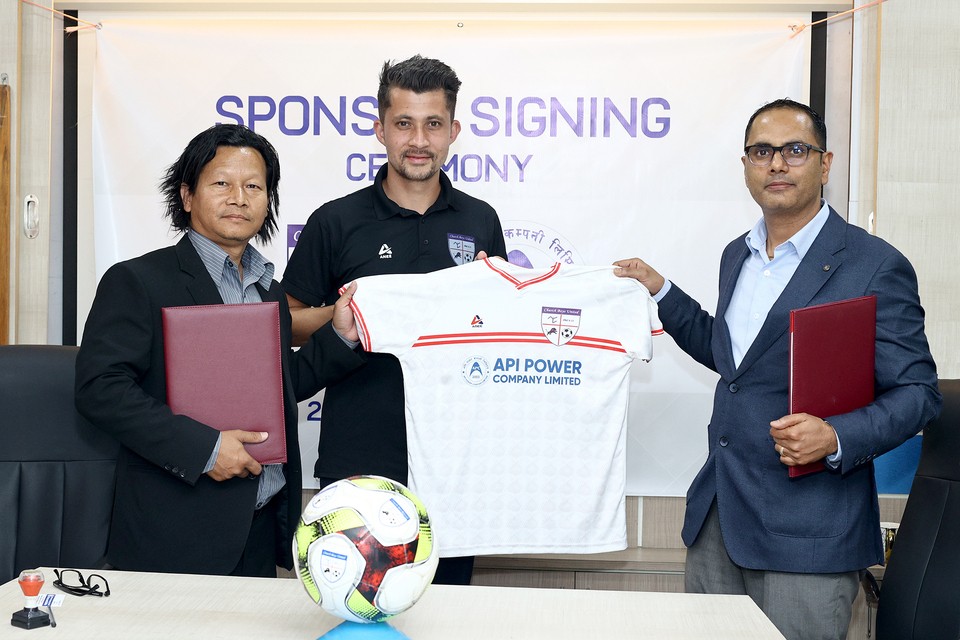 Church Boys United Football have joined hands with API Power Company Limited as a title sponsor for Marty's Memorial 'A' Division League campaign.

The sponsorship agreement will run for a year with plans for extension in the future, the club said.

Both parties have agreed on keeping the monetary deal confidential.

As a result of this agreement, the name of the club will be API Power Church Boys United.

The agreement was signed at the API Power premises, during a special program attended by API Power's Managing Director, Sanjeev Neupane, Director Indra Mani Trital, as well as club President, Tanka Lal Rai, and Treasurer, Rita Rai and other dignitaries.

Established on 19th June 2023, API Power Company Limited is one of the leading Companies in Nepal's Power Sector with Power Generation and Supply to National Grid as its core business. The company is registered with the Securities Board of Nepal and the Shares of the Company 'API' are listed in Nepal Stock Exchange and are freely traded in the market.

API Power Company Limited is committed to operational excellence and believes in good governance, corporate citizenship and creating value for stakeholders. Company has owned and developed various Hydroelectric and Solar Projects.