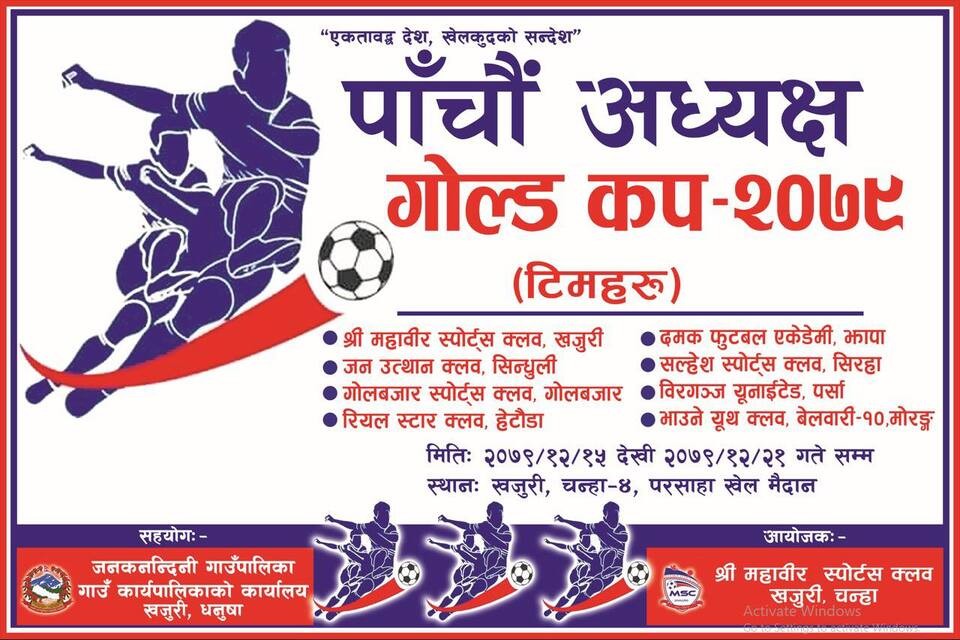 5th Janaknandini Rural Municipality Chairman Cup is kicking off on Chaitra 15 at Khajuri, Dhanusha.



The tournament is organized by Shree Mahabir sports club. 

Eight teams are taking part in the event.



The final match will be played on Chaitra 21.

GoalNepal is the official web partner of the event and will stream all matches LIVE.