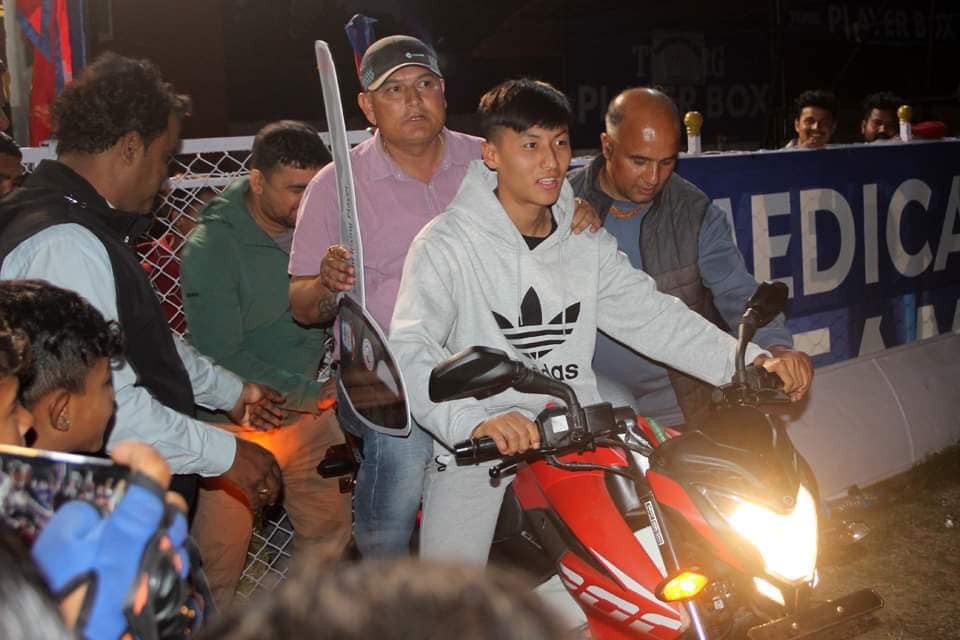 Bagmati club, Sarlahi has honored youth international Abhisek Waiba with "Rising player of Sarlahi".

The club honored Waiba with Pulsar NS 200 bike on Sunday.

Waiba - who is the product of Bagmati club, is Nepal U20 defender and has already represent Nepal in age-bar tournaments.

Bagmati municipality mayor Bharat Thapa and club VP Ram Kumar Thapa joinly honored him with a bike.

"I would like to thank my club (BYC) for this honor. It has motivated me to do better for the club and the country", said Waiba.
6th Rajarshi Janak Cup: Bagmati Vs New Road Team - Match Highlights