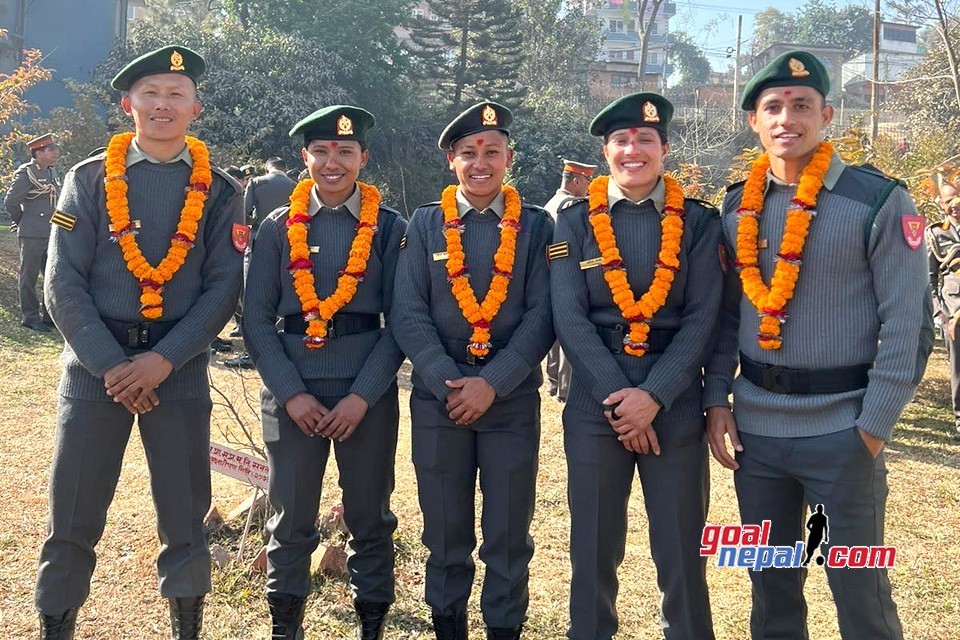 The Armed Police Force (APF) has promoted various national and international football players on the occasion of its 22nd foundation day.
Among the players promoted during a Monday's program are Nabin Lama, Top Bista on the men's side and Anita Basnet, Hira Bhujel, Renuka Nagarkoti, Sabitra Bhandari and Anjila Tumbapo Subba on the women's side.
All these players have been promoted to the post of Assistant Constable. Sabitra and Anjila, who were promoted, were not present at the event. They are currently in India for the Women's I-League.
Nabin and Top are important members of the men's team of APF Football Club. Nabin has also made his appearance in Nepal's national futsal team. Similarly, Anita, Hira, Renuka, Sabitra and Anjila are regular and important national women's football team members.