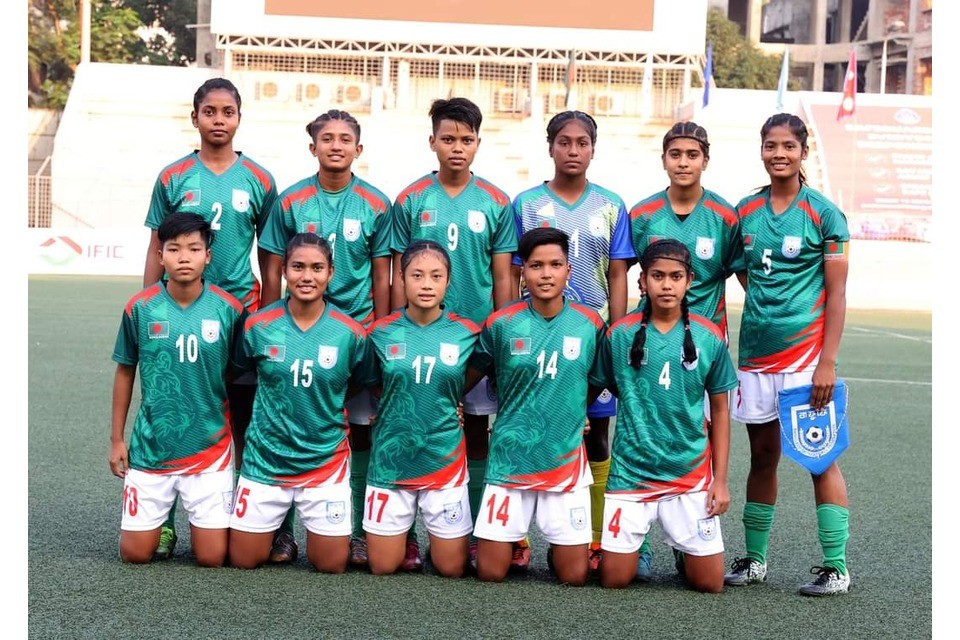 Bangladesh have registered a second victory in the SAFF U-15 Women's Championship. Bangladesh defeated Bhutan 9-0 on Monday to register their second win.
Bangladesh had defeated Bhutan 8-0 on the opening day of the tournament but fell 1-0 to Nepal on their second match.
Bangladesh have six points on the table and are at the top with a superior goal difference to Nepal. Nepal also have six points while Bhutan have zero points from three matches.
The next match in the tournament will be between Nepal and Bhutan on November 9. Nepal with then face Bangladesh again on November 11.
Only three teams from South Asia are participating in the tournament played in a double round-robin format. The team at the top of the table at the end will be the winner.