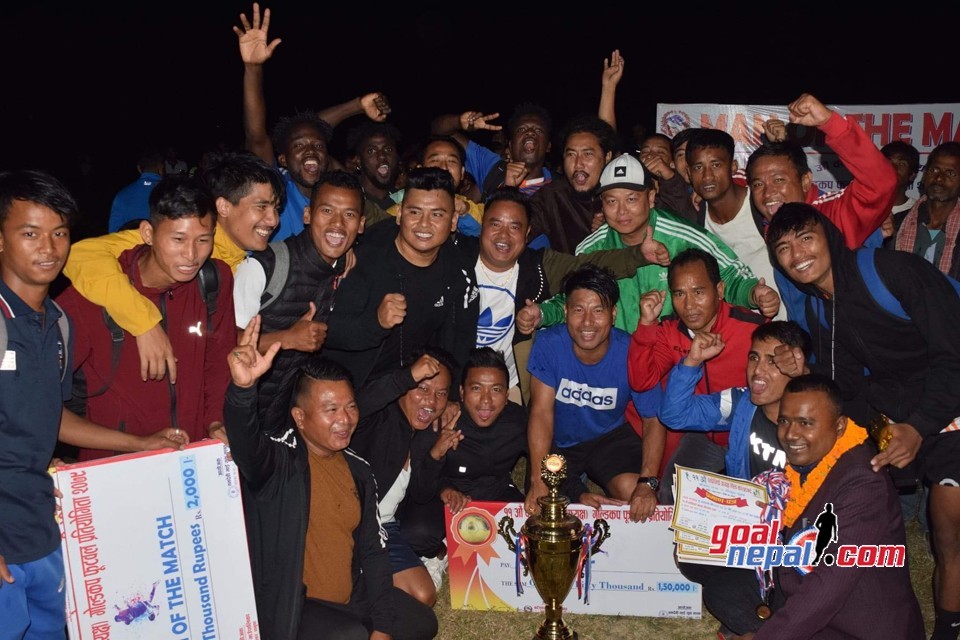 Dhanusha - Hariwan Youth Club, Sarlahi have won the title of the 11th Bandevimai Gold Cup Knockout Football Tournament. In the final, Hariwan defeated Salahesh Youth Club, Siraha 2-1 to become champions.
Ravi Paswan was the hero in Hariwan's victory. Ravi scored two goals in the 15th and towards the end. On the other hand, Salahesh, who were defeated, were gifted with an own goal. In the 48th minute, Man Bahadur Pariyar of Hariwan scored an own goal.
Hariwan, who became the winners received Rs. 1,50,000 with the title, while Salahesh, the runners-up, got Rs. 50,000. Hariwan's Ravi Paswan was chosen as the player of the match for the final match.
Hariwan's Shatrudhan Chaudhary was declared the best goalkeeper, while Salahesh's Janak Karki became the best defender. The best forward award was given to Salahesh's Fofana while the best coach was Deepak Lama from Hariwan. Janak Karki of Salahesh was declared the best player in the tournament.
A total of eight teams participated in the tournament which started from the 8th of Kartik organized Bandevimai Youth Club, Dhanusha and the main sponsorship of Bateshwar Rural Municipality.