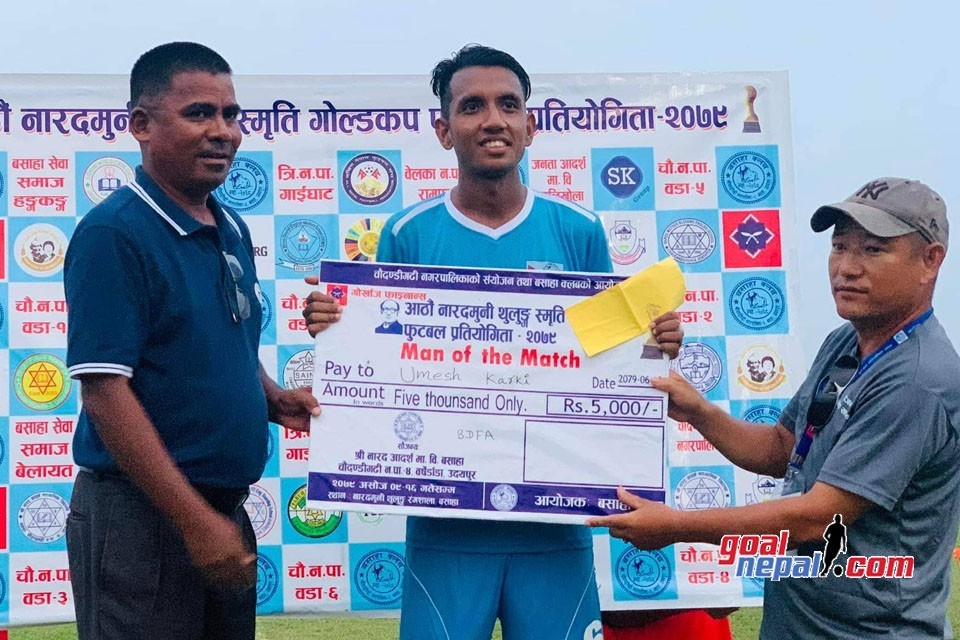 Bhojpur District Football Association have entered the semi-finals of the eighth Naradamuni Thulung Memorial Gold Cup Knockout Football Tournament held here.
In the second quarter-final held on Monday, Bhojpur defeated Gorkha Sporting Club, Jhapa 5-4 in a tiebreaker and managed to enter the last four. Before that, both teams played a 1-1 draw in the scheduled time match at Naradamuni ground.
Umesh Karki of Bhojpur was declared the player of the match in the match. He received Rs. 5,000 cash and a trophy as an award. As part of the competition, the third quarter-final match on Ashoj 11th will be played between the hosts Basaha Club and the Church Boys Club, Kathmandu.
The competition's winner, which will run until Ashoj 16, will receive a cash prize of four lakhs along with the title, while the runners-up will receive two lakhs. A total of 8 teams are participating in the competition.
6th Rumpum Udayapur Gold Cup: Gorkha Boys Rupandehi Enters Final