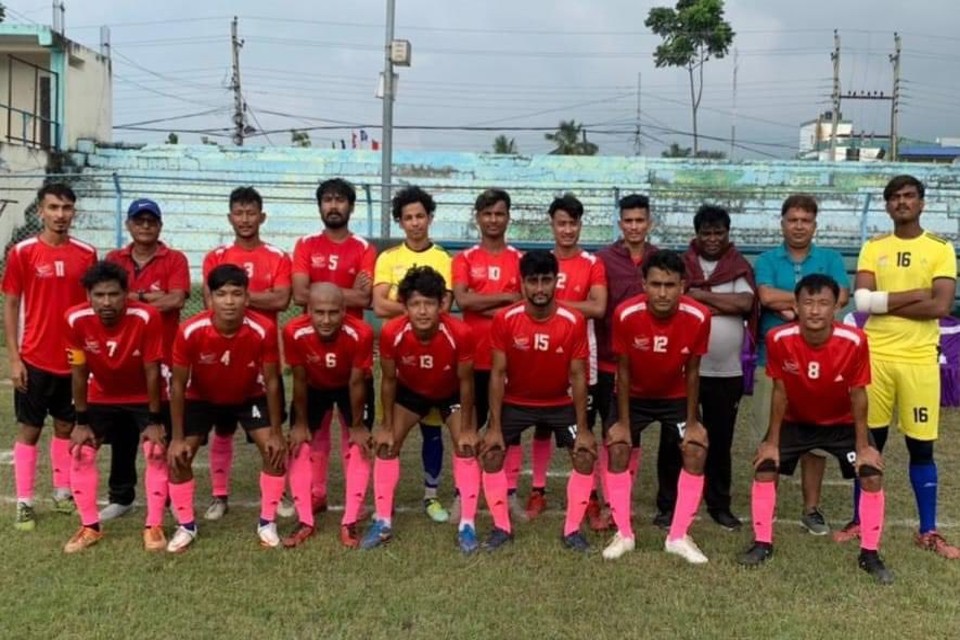 Morang have won the title of the Province No. 1 men's football qualifiers, which is being held in Biratnagar, Morang, for the ninth National Games that will start on Ashoj 28th in Pokhara.
Morang defeated Sunsari 2-0 at the Sahid Stadium in Biratnagar in the final.
Morang had defeated Sankhuwasabha in the semifinals while Sunsari had toppled Bhojpur.
Similarly, Bhojpur finished third after defeating Sankhuwasabha 2-1 in the third-placed match held yesterday.
6th Rumpum Udayapur Gold Cup: Morang Stuns Nepal Police - MATCH HIGHLIGHTS