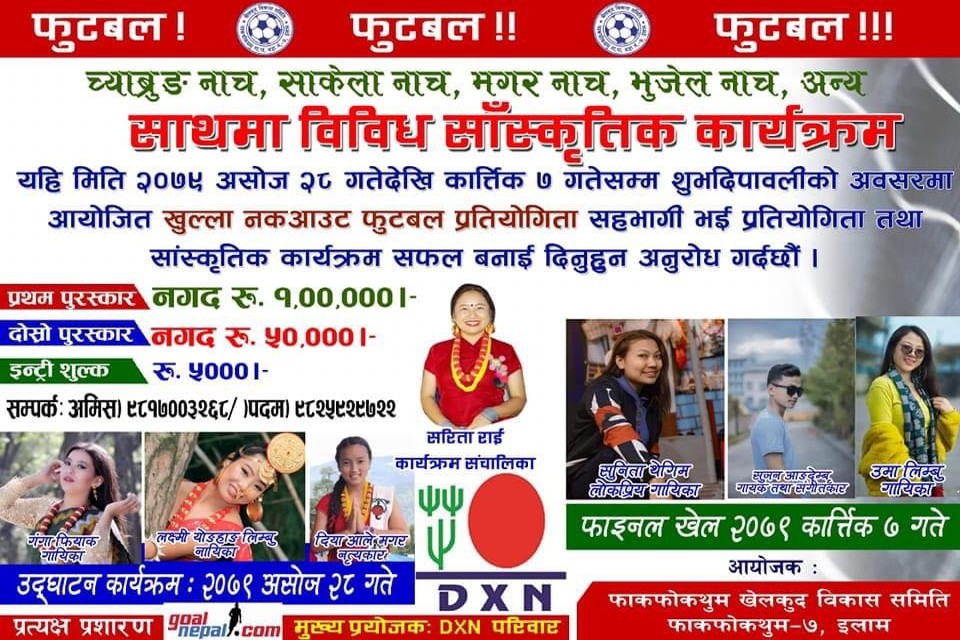 Ilam - An open knockout football tournament is going to be held from Ashoj 28 to Karthik 7 in Ilam. The tournament will be organized by Fakphokthum Sports Development Committee, Fakphokthum-7, Ilam.
The winners of the tournament will receive Rs. 1,00,000 while the runners-up will receive Rs. 50,000. The entry fee per team has been set at Rs. 5,000.
GoalNepal will broadcast the tournament LIVE.
On the occasion, other cultural programs will also be held during the tournament.
4th Mai Valley Gold Cup: Mai Valley FC Vs Kaski XI - MATCH HIGHLIGHTS