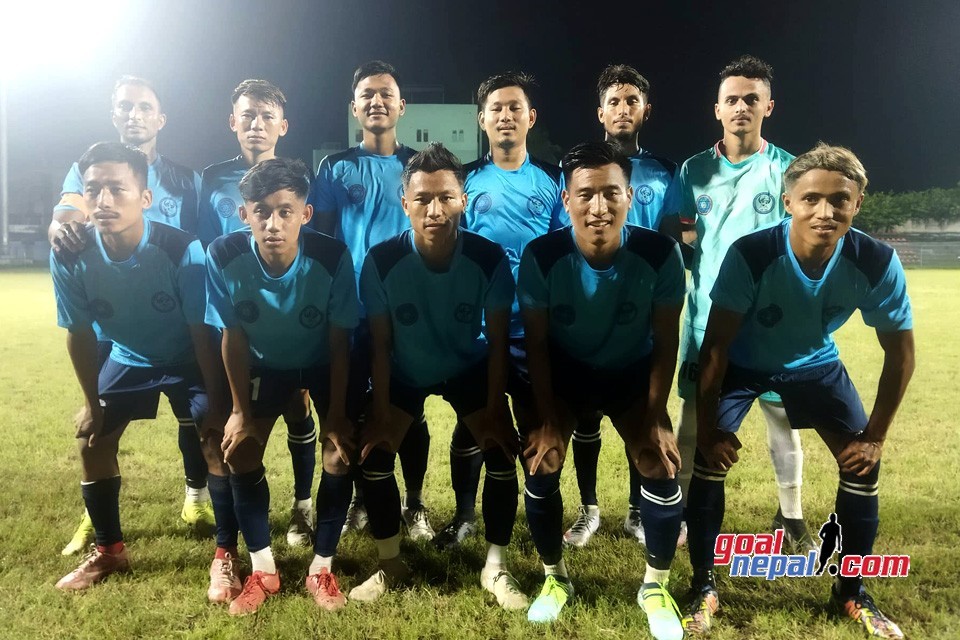 Morang and Sunsari have entered the final of the Province No. 1 men's football qualifiers, which is being held in Biratnagar, Morang, for the ninth National Games that will start on Ashoj 28th in Pokhara.
Morang defeated Sankhuwasabha 3-0 in the first semi-final on Friday and reached the final. Bhuwan Basnet scored for Morang in the 19th and 64th minutes of the game, while Kailash Basnet scored another goal in the 76th minute to take his team to the final.
Similarly, in the second semi-final between Sunsari and Bhojpur at Shahid Stadium, Sunsari won 2-0 and reached the final. The match was competitibe from the beginning. In the game's ninth minute, Bhojpur's Benup Rai got a red card and the team was reduced to 10 players.
For Sunsari, in the 11th minute of the match, Milan Rai scored a goal off a free kick, and another goal was scored by Dinesh Rai in the 39th minute.
Sunsari confirmed the meeting with Morang as no more goals were scored in the scheduled time. Tomorrow, the final will be played between Morang and Sunsari at Shahid Stadium.