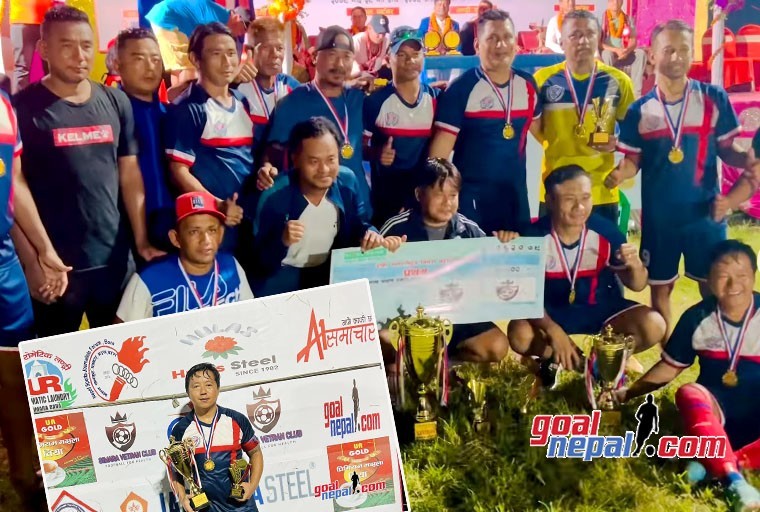 Morang Veterans Club have won the title of the second Simara Veterans Cup International Invitational Football Tournament. In the final, Morang defeated Chitwan Veterans by 2-0 and won the title.
Denim Rai and Binod Dhimal scored a goal each for Morang in the final at Simara Stadium. Morang received Rs. 1,50,000 cash with the title, while the runners-up, Chitwan, settled for Rs. 75,000.
In the individual category, Min Bahadur Basnet of Morang was selected as the best goalkeeper while Ramesh Kumar Basnet was selected as the best defender. Yamu Rana of Chitwan was declared the best midfielder while Gopi Prasad Bhatta of Simara Veterans finished as the top scorer.
Denim Rai from Morang became the best player in the tournament. A total of 16 teams from Nepal and India participated in the competition organized by Simra Veterans from the 29th of Bhadra.