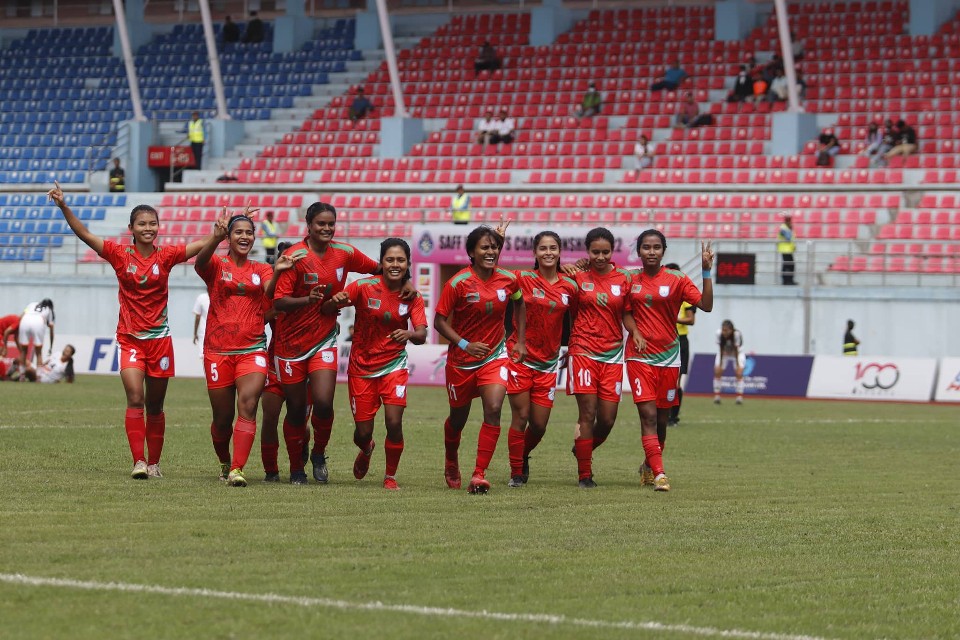 Bangladesh are into the final of SAFF Women's Championship. In the first semifinal held at the Dasharath Stadium in Kathmandu, Bangladesh defeated Bhutan 8-0 to make their place in the final. Sabina Khatun scored a hat-trick while Jahan Shopna, Srimoti Krishnarani Sarkar, Ritu Chakma, Masura Parvin and Tohura Khatun scored a goal each for Bangladesh.
Bangladesh are yet to concede a single goal in the tournament.
Bangladesh took the lead in the match in just the second minute. Bangladesh managed to win the ball in midfield and Monika Chakma played a through ball to Jahan Shopna who went around the goalkeeper to glide the ball into the back of the net.
Skipper Sabina Khatun doubled Bangladesh's lead in the 18th minute. Maria Manda's through ball split the Bhutanese defense and Sabina went around the goalkeeper and finished easily.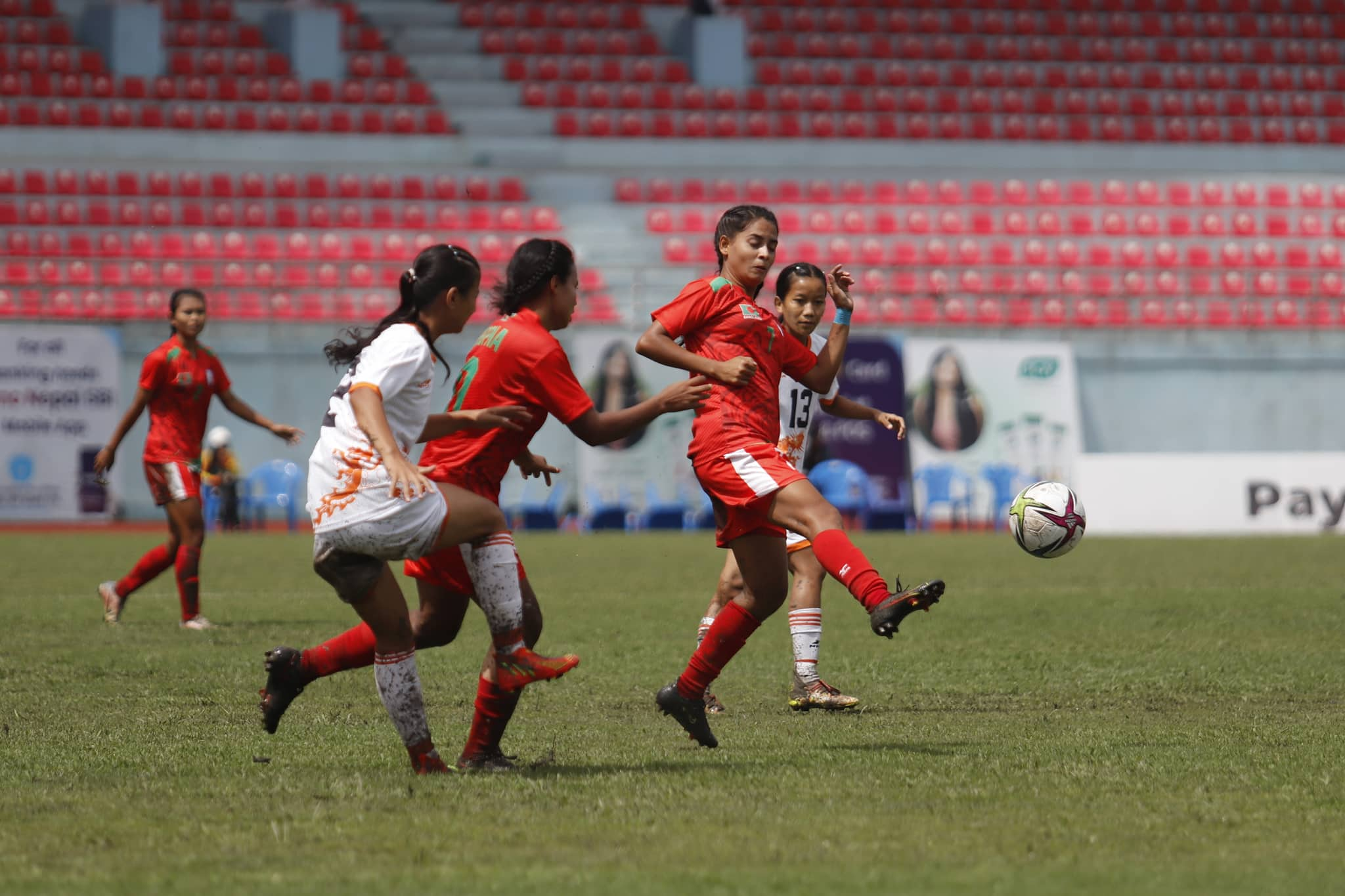 Bangladesh added clear daylight between them and Bhutan with another goal in the 30th minute. Substitute Ritu Porna Chakma's cross from the left-hand side was headed home by Srimoti Krishnarani Sarkar to put Bangladesh three goals up.
It was Ritu's turn to be a goalscorer five minutes later. She finished off a rebound that fell kindly for her after her shot was saved by Bhutan goalkeeper Sangita Monger. The first half ended 4-0.
Bangladesh captain Sabina Khatun added another at the start of the second half. Bangladesh cut the Bhutanese defense open once again and Sanjida Akhter squared the ball for Sabina to finish with ease.
Just two minutes later, Masura Parvin took the scoreline to 6-0. Sabina Khatun's free-kick from the left was spilled by Bhutanese goalkeeper Monger and Marvina pounced on the opportunity to tap the ball in.
Tohura Khatun added the seventh goal in the 86th minute. Sabina completed her hat-trick with a goal in the dying minutes of the match to take her tournament tally to eight goals.
With this win, Bangladesh are into their second SAFF Women's Championship final. Bangladesh made it into the final in 2016, where they lost to India.
Bangladesh will play the winners between Nepal and India who will face each other in the second semifinal today. The match will kick off at 5:30 PM.