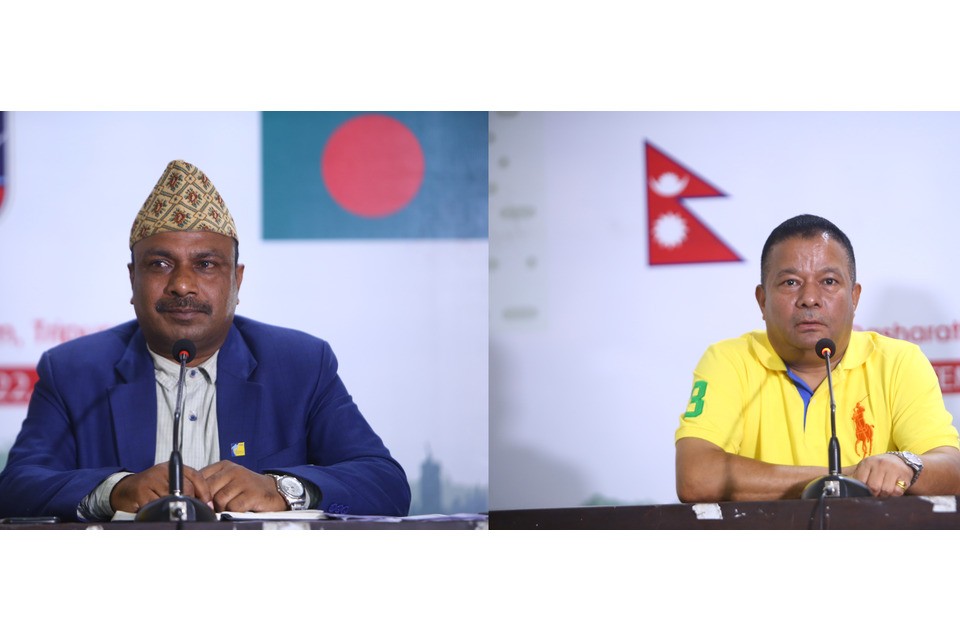 Ticket prices for the September 27 friendly match between Nepal and Bangladesh have been allocated by the All Nepal Football Federation (ANFA). On Thursday, ANFA held a press conference where they revealed the set admission cost for the friendly game.
The ticket costs have been fixed at Rs. 500 for the regular parapet and Rs. 1,000 for the VIP parapet, according to ANFA spokesperson Suresh Shah.
Similarly, the estimated budget for the friendly is 48 lakh 65 thousand rupees, according to ANFA. Bangladesh national football team will arrive on September 23 for the friendly.
The teams will play a friendly at Dasharath Stadium in Kathmandu at 5:30 PM under lights. Interim coach Pradip Humagain will be in charge of the Nepal National Team for the friendly.
ANFA Vice-President Birat Jung Shahi, speaking at the press meet said that the ANFA committee has not yet accepted Abdullah Almutairi's resignation but will do so shortly and begin the search for a new head coach. He further stated that when contacted for friendly, Mongolia and Laos did not reply favorably and only Bangladesh were keen.