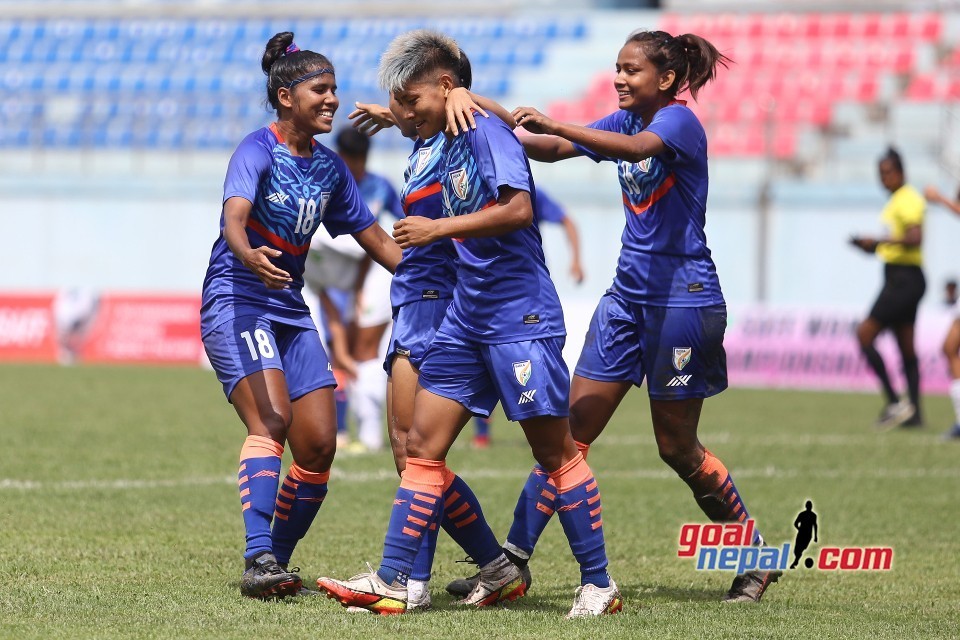 Two group A matches are set to be played today in the SAFF Women's Championship.
The day's first match will see Pakistan taking on the Maldives at 1:00 PM at the Dasharath Stadium. In the day's second match, contenders and five-time champions India will take on Bangladesh at 5:30 PM.
India defeated Pakistan 3-0 in their first match of the tournament and destroyed Maldives 9-0 in the second while Bangladesh defeated the Maldives 3-0 in their first match and beat Pakistan 6-0 in the second.
Pakistan and Maldives are already out of the tournament and the match between them will only be a formality. But both the team will be looking to get a win and end the tournament on a high.
In the other match of the day, the stakes are high. Having already made it into the semifinals, Bangladesh need a win to finish at the top of the group while a draw would be enough for India to finish atop.
The runners-up in this group will face Nepal in the semifinal while the winners will clash against Bhutan.
India have won the previous five editions of the tournament and are the contenders to make it six out of six.
The SAFF Women's Championship is going on in Kathmandu, with seven South Asian sides competing for the title.