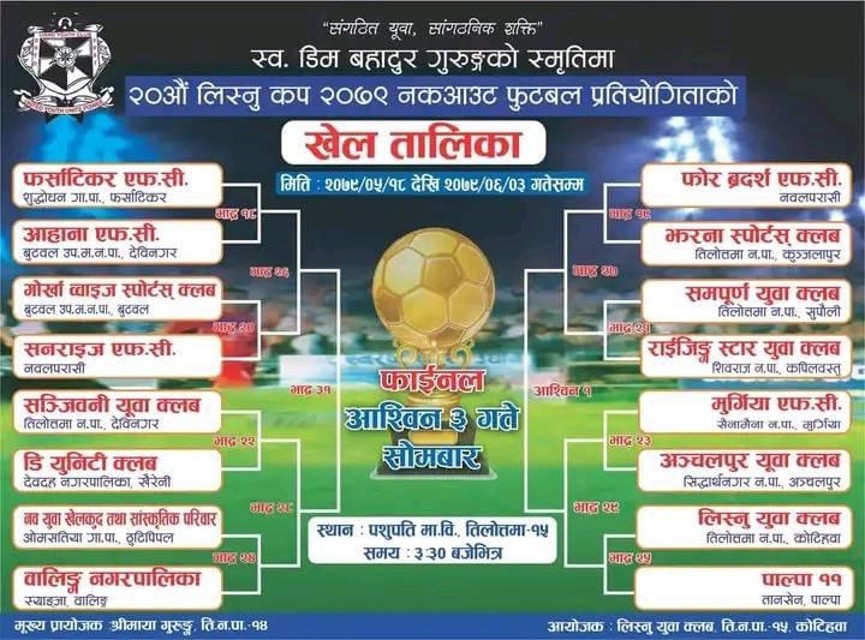 Lisnu club, Rupandehi is organizing the 20th Lisnu cup from Bhadra 18.
The event will be played at Pashupati Ma VI ground, club president Tirtha Malla told GoalNepal.
The champions will get Rs. 3 lakh and the runners-up will get Rs. 1,50,000.
The first prize is sponsored by Sri Maya Gurung. She is sponsoring the prize in memory of his father, late Dim Bahadur Gurung.
Teams from various districts are taking part in the event.
GoalNepal is the official web partner of the event.