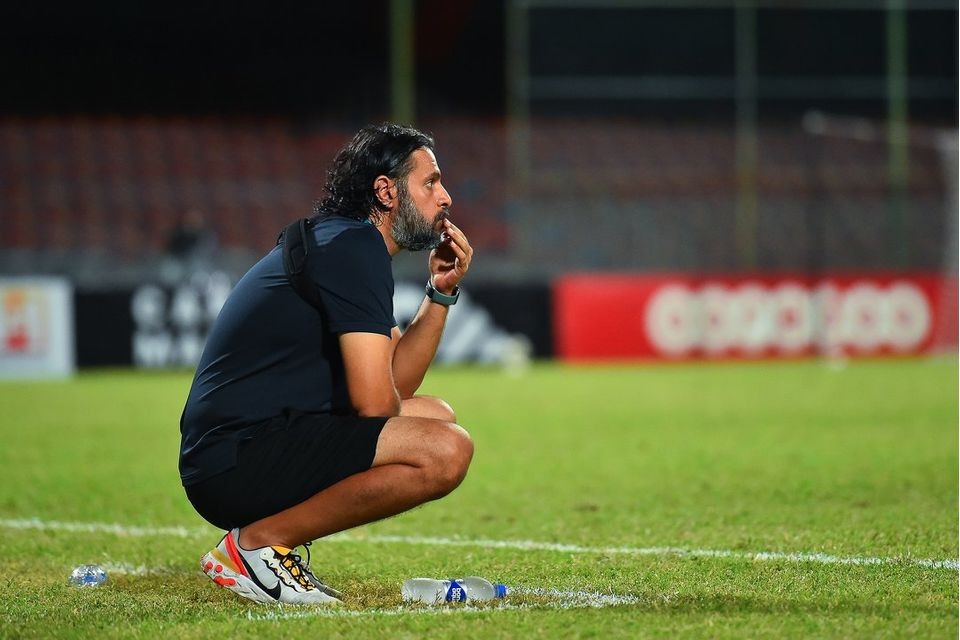 Nepal national team head coach Abdullah Almutairi has finally broken his ice on the players-coach dispute.
On Thursday, Almutairi expressed his side of the story to the investigation committee formed by ANFA on Sunday.
ANFA has formed a three-member committee under the coordination of former Nepal Army chief and former player Victor Rana along with ormer player Bidur Bista and vice president of Nepal National and International Sportsmen's Association Deepak Thapa.
The committee is designated to submit a report within seven days of its formation.
Ten players left the closed camp citing disagreements with the head coach Abdullah Almutairi. ANFA's previous one-member committee has been overruled by this new committee. The players who left the camp have been busy visiting sporting bodies of Nepal and making their voices heard.