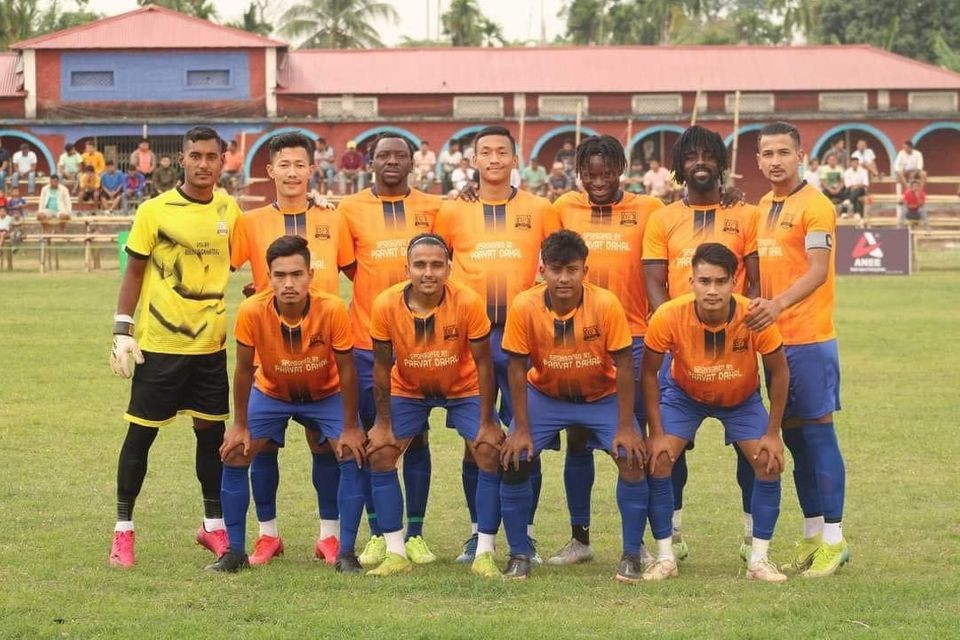 Bijaya Youth Club, Makwanpur has won the title of the first International Invitational Madhumalla Gold Cup Football Tournament held in Miklajung, Morang.
Bijaya Youth defeated East Star Sporting Club, Madhumalla 2-0 in the final on Friday. Samiraj Thokar and Sanish Shrestha scored for Bijaya Youth.
The winner of the competition, Bijaya Youth, has received a trophy with a cash prize of Rs. 3,03,333 while runners-up Madhumalla received Rs. 1,50,555.
Bijaya Youth also dominated in the individual prizes of the competition. The top scorer of the tournament was Samiraj Thokar, best defender was Kuldeep Karki, best goalkeeper was Anish Deula and best coach was Samit Raj Bhandari who were awarded a trophy, medals and certificates along with Rs 5,000 in cash each.
Samit Rajbhandari, the coach of Bijaya Youth, commented that the success was due to the hard work of the players. Bijaya Youth is also the winner of the 7th Simara Gold Cup Football Tournament.
6th Rumpum Udayapur Gold Cup: Morang Stuns Nepal Police - MATCH HIGHLIGHTS