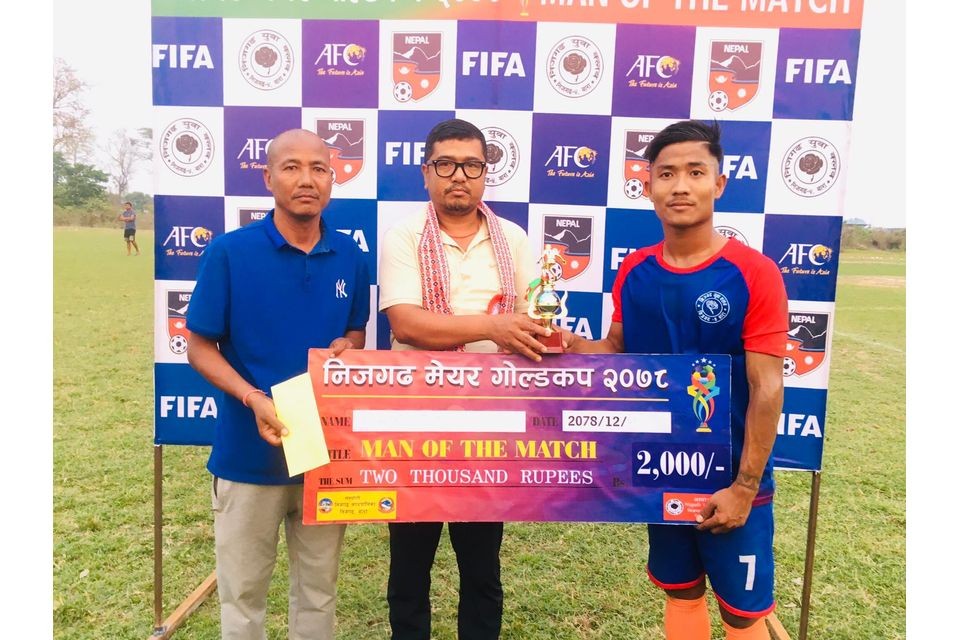 Nijgadh Youth Club emerged victorious in the Nijgadh Mayor Gold Cup today. Nijgadh defeated Bakuliya XI 3-0 today.
Samir Kunwar opened the scoring for Nijgadh in the fourth minute of the match. Samir Tamang then added two further goals in the 59th and the second minute of stoppage time to seal the win for Nijgadh.
Ram Ayu Chaudhary missed a penalty for Bakuliya in the second half. The shot was saved by Nijgadh GK Rabin Basnet.
Samir Tamang who scored a brace was named the player of the match.