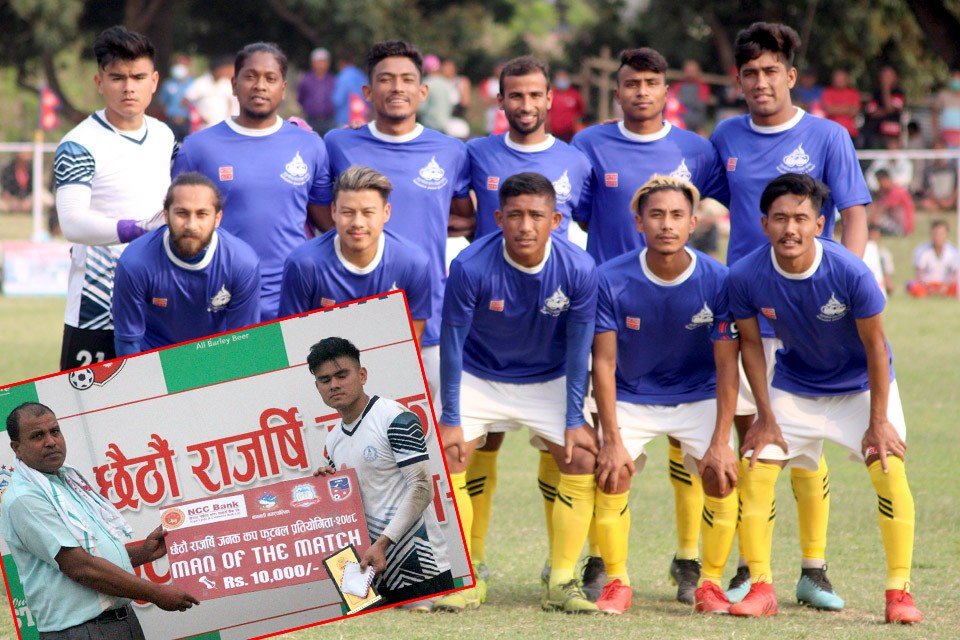 Sudurpaschim-11 have qualified for the semifinals of the sixth Rajarshi Janak Cup going on in Sarlahi. They defeated Nepal Police Club in sudden death to make it to the final four.
No goals were scored in the regulation time and the match was sent to penalties. Both teams had numerous chances but couldn't find the net and the match was sent to penalties.
And Sudurpaschim were victorious 7-6 on penalties.
Sudurpaschim GK Aakash Budha was named the player of the match. He saved two penalties in the shootout and also scored one. He received Rs. 10,000 cash.
Bagmati Youth Club and New Road Team will face each other in the third quarterfinal tomorrow.
Bagmati Municipality and Bagmati Youth Club are jointly organizing the tournament, which has a winning purse of Rs. 10 lakh.
6th Rajarshi Janak Cup: Bagmati Vs New Road Team - Match Highlights