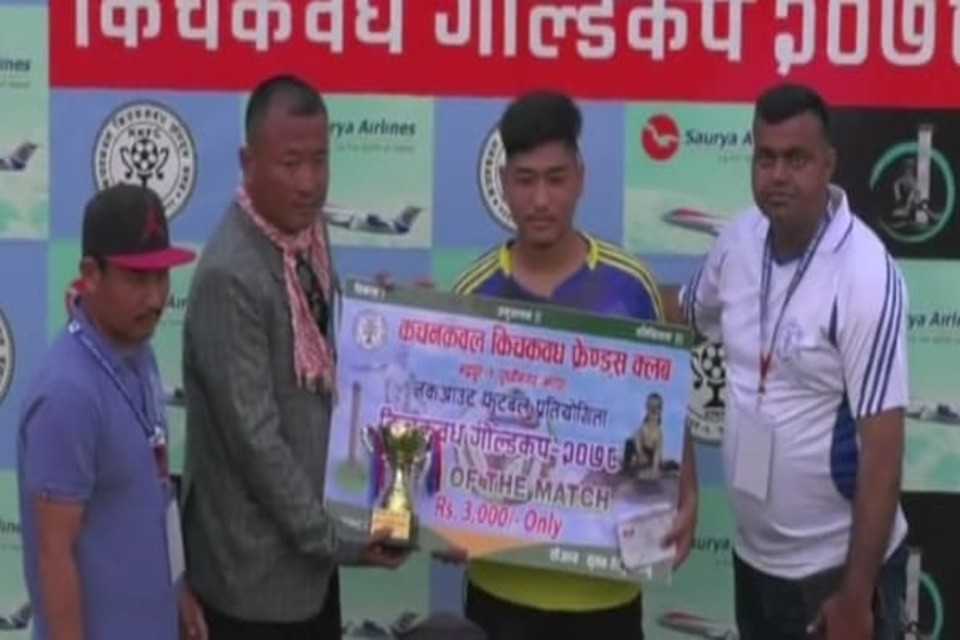 Birtamod United, Jhapa have qualified for the semifinals of the Kichkabadh Gold Cup 2078.
Birtamod defeated Red Horse FC, Ilam 3-2 on penalties to make it to the final four. The match had ended 1-1 in regulation time. Keshav Gurung gave RHFC the lead in the seventh minute which was canceled out by Ganesh Hemran in the 25th minute.
Birtamod goalkeeper Roshan Gurung was named the player of the match.
The tournament is being held at Sombare ground in Jhapa. The final will be played on March 26.