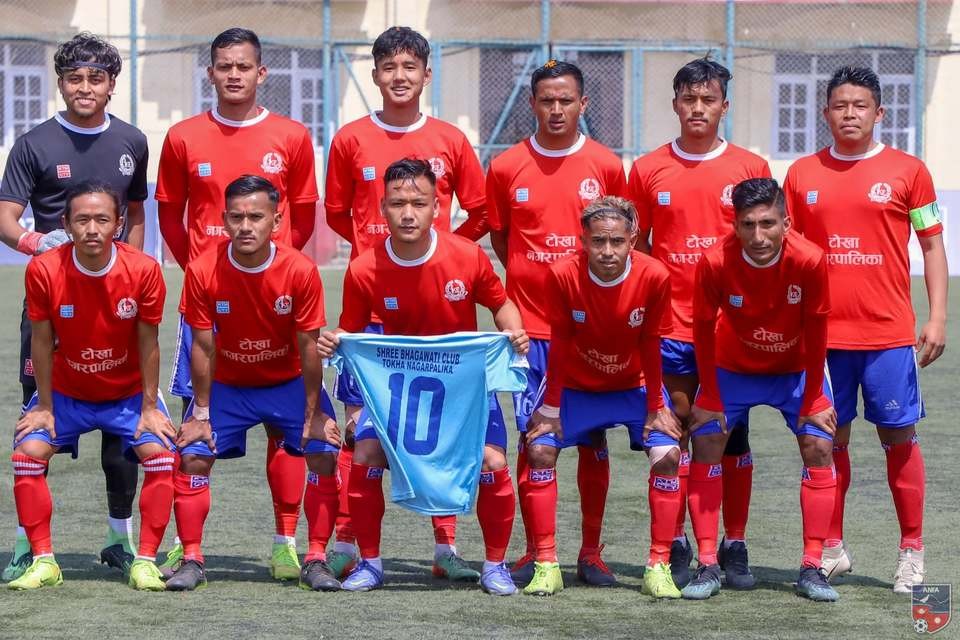 Saraswoti Youth Club and Shree Kumari Club drew 1-1 in the first match of the day in the Martyr's Memorial 'B' Division League 2078. Bipin Tumsing Magar of Shree Kumari scored in the 44th minute, but Sanam Dhimal of Saraswoti equalized in the 86th minute.
On Saturday, Shree Bhagawati Club defeated Church Boys United 2-1, handing them their first league defeat to ascend to the top of the table. In the 16th minute, Rupesh Khatri gave Shree Bhagawati the lead, but Raj Kandangwa equalized four minutes later. Sunil Shrestha scored the game-winning goal in the 60th minute, giving Shree Bhagwati all three points.
The third match, which pitted Bansbari Club against Birgunj United, also ended in a 1-1 draw. Bansbari took the lead in the 10th minute when Komal Khawas scored, but Kripakant Mahato Tharu's goal in the 73rd minute earned them a point.
Matches for the seventh round will begin on Monday.
Qatar Airways Martyr's Memorial A Division League: JYC Vs SYC - Match Highlights