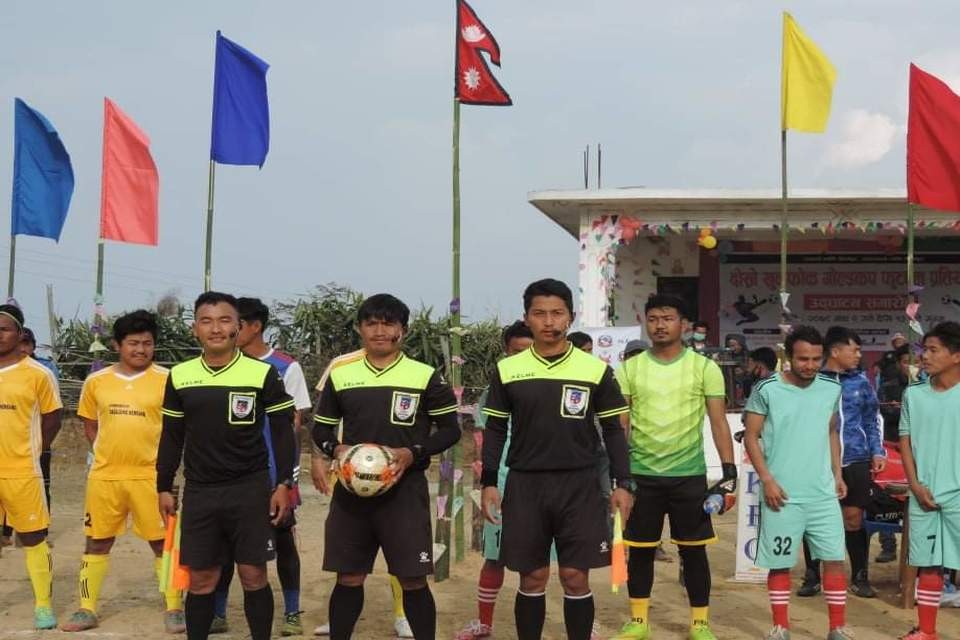 Kusume Shining Club has entered the semifinals by defeating Dadabazar Football Club 0-3 in the first match of the second day at the Khuwafok Gold Cup 2078 today.
Bishal Limbu scored in the 24th minute of the first half to give Shining Club the lead. Anjan Magar doubled the lead in the second half through a penalty. Manish Chemjong added another in the 63rd minute. Chemjong was declared Man of the Match.
Today, Rara Football Club defeated Bhedetar Football Club 1-0 in a game that was postponed yesterday due to lack of time. Narendra BK scored the only goal in Rara's victory and Narendra was declared Man of the Match.
In today's third match, the host (Khuwafok Football Club) defeated Faksib Football Club 3-0 to secure its place in the semifinals.
Nabin Majhi scored the first goal in the 22nd minute of the first half, then doubled the lead by scoring his second individual goal in the 44th minute of the second half. Team Captain Ram Yakha scored again in the 64th minute.
Yakha was also named the man of the match.