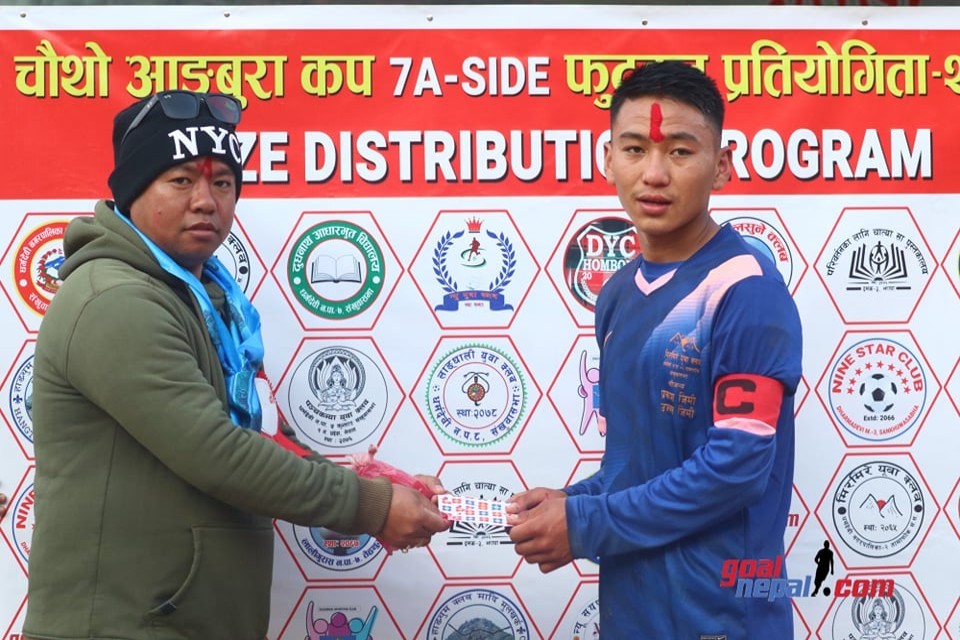 4th Angbura cup got underway in Sankhuwasabha.

Mirmire yuwa club defeated hosts New Yuwa club 3-0 in the opening match. Badal Jimi , Saroj Jimi and Anil Jimi scored apiece for the winners.

Sekhar Jimi became the player of the match.

In ladies category, Sayapatri yuwa club defeated Dharmadevi youth club 1-0.

Sunita Jimi scored the match winning goal.