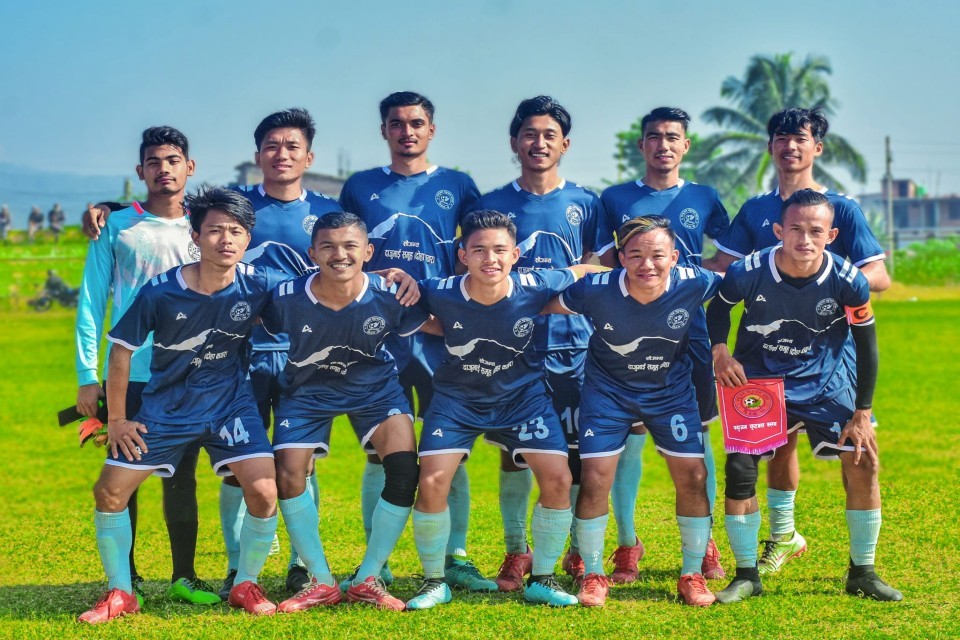 Fusion FC has lifted the title of Udayapur district league.

Fusion FC defeated Beltar United FC 4-1 in their last match of the league on Saturday.

Fusion clinched the league title with 18 points from seven matches. The winners received NRs 50,000 and secured a spot in Province 1 league.

Best players:

GK: Govinda Karki

DF: Gopal Limbu

MF: Arun Rai

Highest goal scorer: Ashish Tharu

Best coach: Sudip Shrestha

MVP: Pratap Rai

Udayapur DFA organized the event.
6th Rumpum Udayapur Gold Cup: Gorkha Boys Rupandehi Enters Final