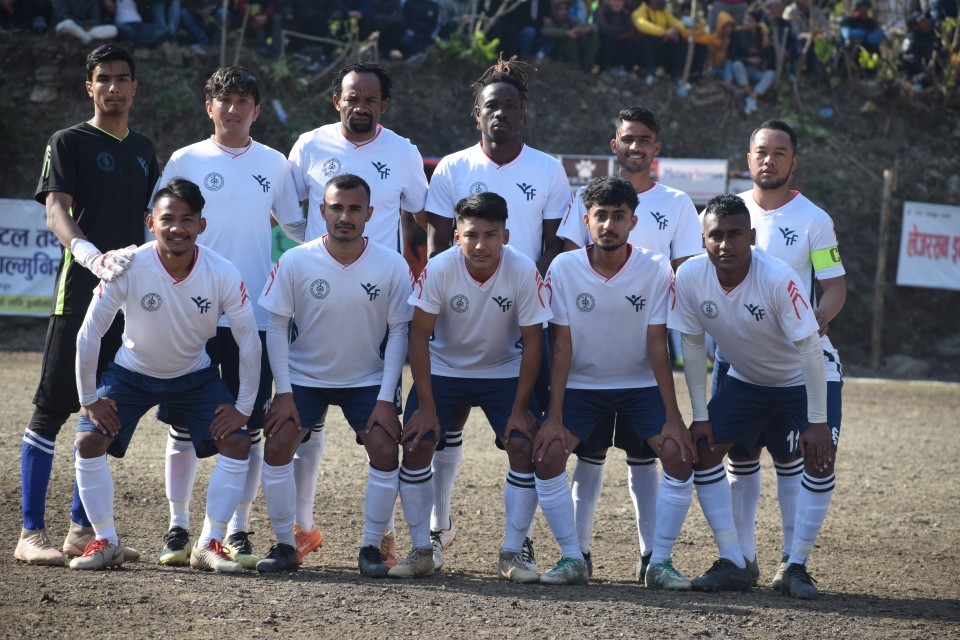 Triveni youth club and Samaj Kalyan have entered semifinals of Triveni cup football tournament.

Triveni youth defeated RODS Chitwan 2-1 in the quarterfinl match played at Sahaji grounds on Monday.

Raj Gurung scored one for the winners another goal was scored in an own post by Anjesh Lama. Sonam Tamang became the player of the match.

In another quarterfinal match,Samaj Kalyan defeated Kalika Sports academy 3-2.

Yao Koassi scored a brace (20min, 26min) while Chandan Das (78') scored another for the winners. Amir Shrestha and Fofona scored apiece for Kalika.

Yao became the player of the match.

Hots Triveni youth will play against Shri Bhagwati while Samaj Kalyan will meet Buddha Youth Club in semifinal matches.

The champions of the event will get NRs 5 lakh.