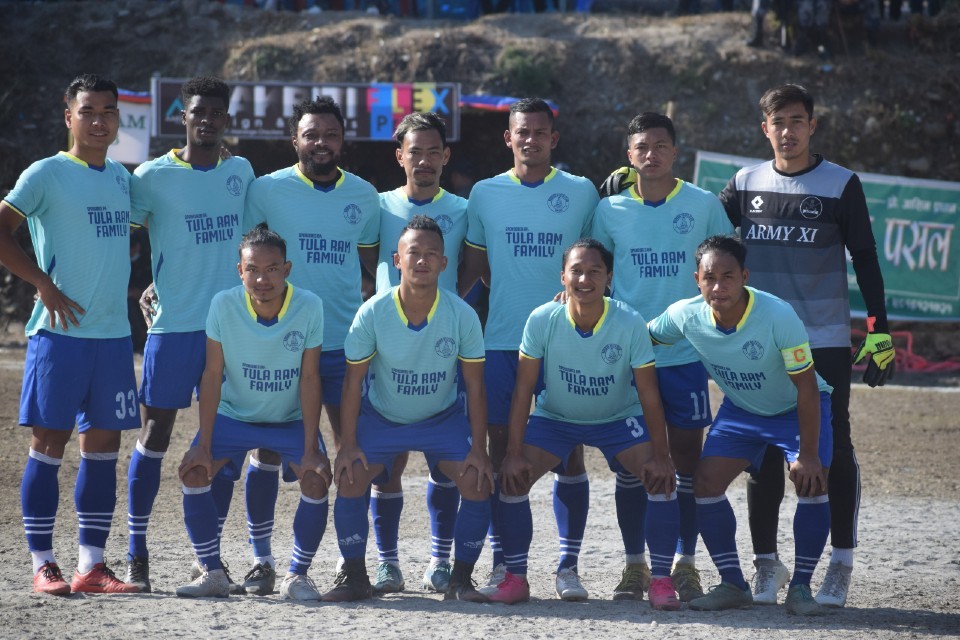 Shri Bhagwati & Buddha youth club have entered semifinals of Triveni cup football tournament in Besisahar, Lamjung.
Shri Bhagwati defeated MCT 4-1 in the first quarterfinal match played at Sahaji grounds on Sunday.
Armand Beadoum scored a brace while Anish Shrestha and Gnahoua Moise scored apiece for the winners. Sumin Thapa scored a consolation goal for the losing side.

Anish Shrestha became the player of the match.
In the second quarterfinal match, Buddha youth club defeated Laligurans youth club 3-0.
Falkuni Abayoni, Somide and Sachin Thapa Magar scored apiece for the winners.

Triveni youth club is organizing the championship, which has a winning purse of NRs 5 lakh.